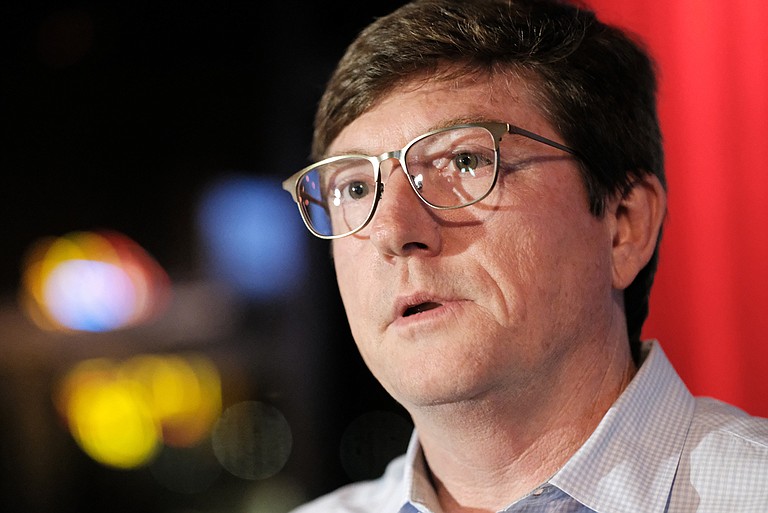 Tuesday, September 18, 2018
JACKSON — Democratic U.S. Senate candidate David Baria, who is challenging incumbent Republican U.S. Sen. Roger Wicker for his seat, announced 12 town-hall-style candidate forums "where voters will have the opportunity to directly questions to the candidates" in a press release Tuesday.
The campaign plans to hold the first public forum Tuesday evening at the Friendship Baptist Church at 2948 Bailey Ave. in Jackson from 6:30 p.m. to 8:30 p.m., the release says.
Baria invited Wicker according to the first forum, the press release says, but Wicker has not responded.
"While Senator Wicker may be content to sit in his office rather than try to defend his record, I believe that the voters of Mississippi deserve to hear from those who are seeking their support," Baria said. "I am looking forward to getting out and talking directly to the voters, hearing their questions and addressing their concerns."
The Jackson Free Press called Wicker's campaign office for comment, but had not heard back as of press time.
The campaign lists dates for the other 11 town halls as follows:
• Monday, September 24 - Lauderdale County

• Tuesday, September 25 - Washington County

• Tuesday, October 2 - DeSoto County

• Thursday, October 4 - Lowndes County

• Monday, October 8 - Lafayette County

• Tuesday, October 9 - Grenada County

• Monday, October 15 - Jones County

• Tuesday, October 16 - Copiah County

• Monday, October 22 - Jackson County

• Tuesday, October 23 - Hancock County

• Thursday, October 25 - Coahoma County

The campaign has not yet announced exact times and locations.
In August, Baria nicknamed Wicker "Roger the Dodger" after he declined to respond to debate proposals from the Mississippi Bar and Wicker.
"In the Mississippi I know, if a man is not willing to stand toe-to-toe and defend his beliefs, he does not deserve your vote," Baria told the crowd at the Neshoba County Fair in Philadelphia, Miss. "'Roger the Dodger' has a nice ring to it, dutin'it?"
Wicker has not held an open forum or town hall in nearly 3,000 days, according to Baria's press release.
Baria is challenging Wicker, a conservative with a pro-Trump record, from the left. In his first campaign ad, Baria touts his pro-abortion rights views, and support for gun control and Medicaid expansion.
In Mississippi's other U.S. Senate race—the special election for Republican Sen. Thad Cochran's vacated seat—the incumbent has also declined to debate her opponents. Gov. Phil Bryant appointed Republican Cindy Hyde-Smith to the seat after Cochran resigned due to poor health. Hyde-Smith has three challengers in November, including Democrat Mike Espy and Republican Chris McDaniel, all of whom have agreed to two debates in October; Hyde-Smith cites scheduling conflicts with her duties in Washington, D.C.
Mississippi voters will choose between Wicker and Baria on the day of the national midterms on Nov. 6, 2018. The U.S. Senate special election for the seat Hyde-Smith currently holds will be the same day. Polls in Mississippi are open from 7 a.m. to 7 p.m.
Ashton Pittman covers politics and elections for the Jackson Free Press. Follow him on Twitter @ashtonpittman. Email him at [email protected]. Read more 2018 campaign coverage at jfp.ms/2018elections.