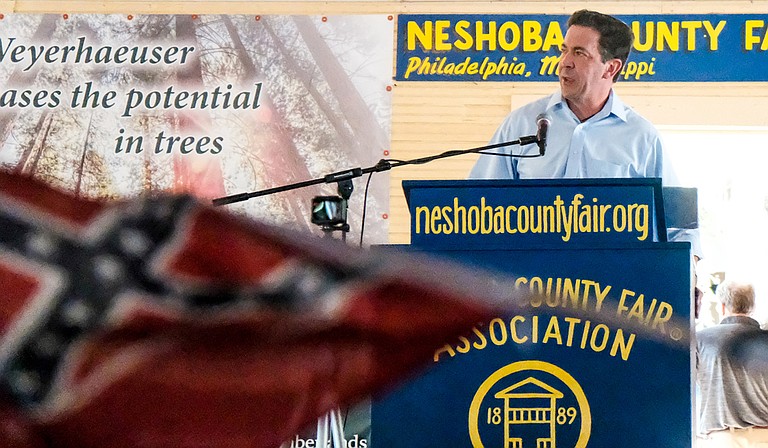 Friday, September 14, 2018
OXFORD, Miss. — The 38 percent of Mississippians who are black voters have been "begging for government scraps" for 100 years, Mississippi State Sen. Chris McDaniel, a Republican U.S. Senate candidate, said Friday morning in a special Mississippi edition of MSNBC's Morning Joe broadcast live from Oxford, Miss.
The comment came after Eddie S. Glaude Jr., a Moss Point native who chairs the Center for African-American Studies at Princeton University, cited McDaniel's ongoing support for the Mississippi flag. Glaude followed with instances in which McDaniel has faced accusations of racism or racial insensitivity, such as when he blamed hip-hop for violence and praised Confederate General Robert E. Lee.
"How do you convince black folks in this state that you're not a danger to them?" and "How do you speak to those 38 percent?" Glaude asked.
"I'm going to ask them, 'After 100 years of relying on big government to save you, where are you today?'" McDaniel said. "'After 100 years of begging for federal government scraps, where are you today?"
The comment was met with a chorus of boos and jeers from the crowd of Mississippians who gathered for the live broadcast. McDaniel responded with an attempted course correction.
"I mean the state of Mississippi," McDaniel said after the boos died down. "I'm talking about the state of Mississippi."
Pressed further, McDaniel offered a different answer.
"What I would say to the 38 percent is that I am a candidate who wants to expand your liberty and opportunity," McDaniel said after the boos died down. "We can't keep doing it the same old way and expect different results."
After the segment, Glaude told the Jackson Free Press via Twitter how he felt about McDaniel's answer via Twitter.
"I thought it was high grade BS," Glaude wrote. "He is against a living wage and against healthcare in the poorest state in the union. He wants the freedom to exploit and deepen the poverty of people in MS."
McDaniel also defended the state flag, saying it should remain because Mississippians voted to keep it in 2001.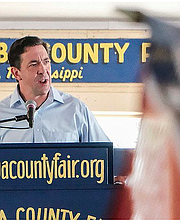 Reporter Ashton Pittman picks apart Sen. McDaniel's revisionist history
Asked about his Democratic opponent Mike Espy, who in 1986 became the first black congressman ever elected by Mississippi voters, McDaniel said he has no chance of winning in Mississippi.
"Mr. Espy might be a nice guy, but he's a Clinton appointee, strike one," McDaniel said. "He's had the misfortune of being indicted while he was in office and he had to step down."
Espy, whom President Bill Clinton appointed as U.S. secretary of agriculture in 1993 was, stepped down in October 1994 amid an investigation into whether he accepted $35,000 in illegal gifts.
Espy refused a plea deal, and a jury acquitted him of the charges in 1998.
Espy also appeared on "Morning Joe" Friday morning, where he emphasized his viability by pointing to internal polls that show him leading McDaniel and Hyde-Smith.
In Jackson Free Press' upcoming issue, publishing Sept. 19, Espy opens up about his trial and acquittal and talks about the policies he would like to implement if elected to the U.S. Senate.
In Mississippi's special election for the U.S. Senate, Espy and McDaniel are challenging incumbent Republican Sen. Cindy Hyde-Smith, whom Mississippi Gov. Phil Bryant appointed after former Sen. Thad Cochran stepped down in March. All candidates will compete on Nov. 6, 2018, the same day as the national midterms. Polls in Mississippi are open from 7 a.m. to 7 p.m.
Ashton Pittman covers politics and elections for the Jackson Free Press. Follow him on Twitter @ashtonpittman. Email him at [email protected]. Read more 2018 campaign coverage at jfp.ms/2018elections. See more of the JFP's coverage of the myths and realities of the Confederacy and the Civil War at jfp.ms/slavery.