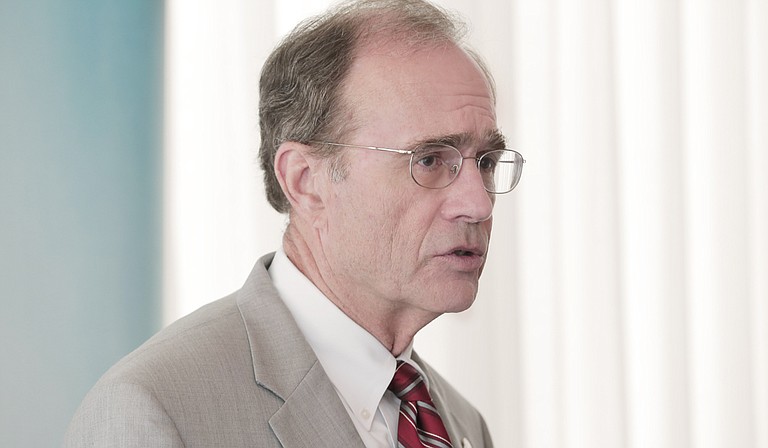 Thursday, September 13, 2018
JACKSON, Miss. (AP) — Mississippi's two U.S. Senate races will appear at the top of the November ballot.
In their role as state election commissioners, Republican Gov. Phil Bryant, Democratic Attorney General Jim Hood and Republican Secretary of State Delbert Hosemann unanimously approved a sample ballot Monday. It lists the regular Senate race first, then a special Senate race. After that, the ballot lists a U.S. House race in each of the four districts, then judicial races.
The last time Mississippi had two Senate races in 2008, the special race was initially put at the bottom of the ballot but was moved to near the top after a court fight.
This year's sample ballot for the regular election shows major-party Senate candidates in alphabetical order, followed by others: Democrat David Baria, Republican Roger Wicker, Libertarian Danny Bedwell and Reform Party candidate Shawn O'Hara. Wicker has served in the Senate since late 2007.
In the special election, Senate candidates run without party labels, and they appear alphabetically on the sample ballot: Tobey Bernard Bartee, Mike Espy, Cindy Hyde-Smith and Chris McDaniel.
Republican Gov. Phil Bryant appointed Hyde-Smith to temporarily succeed longtime Sen. Thad Cochran, who retired in April. If nobody wins a majority in the special election Nov. 6, the top two candidates will advance to a Nov. 27 runoff, and the race could be crucial in deciding whether Republicans maintain the Senate majority. The winner will serve the final two years of the six-year term Cochran started.
Though the special election is nominally nonpartisan, candidates tell voters their affiliation. Bartee and Espy are Democrats, while Hyde-Smith and McDaniel are Republicans.
The sample ballot is not a mandate, so local election officials may list candidates in a different order within each race, as long at ballots have Senate races at the top, then House, then judicial.
The last time Mississippi had two Senate races, in 2008, then-Gov. Haley Barbour put the special race at the bottom of the sample ballot — below U.S. House and judicial races. Critics said Barbour, a former Republican National Committee chairman, was doing that to boost fellow Republican Wicker, whom Barbour had appointed to temporarily fill a Senate vacancy. Wicker was challenged in the 2008 special election by Democrat Ronnie Musgrove, the man Barbour unseated in the 2003 governor's race.
A Democratic election commissioner from Pike County sued Barbour, saying that putting the special election at the bottom of the ballot could confuse voters. Barbour's decision about the ballot order was reversed after a court fight, and both Senate races topped the ballot on election day 2008, when Wicker won.