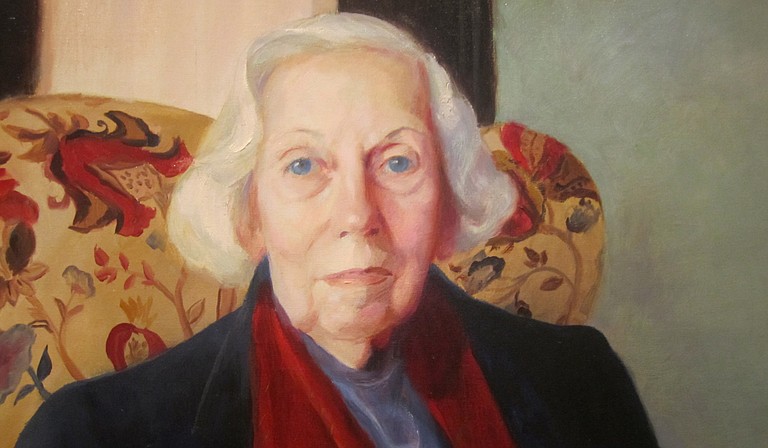 Tuesday, September 11, 2018
JACKSON, Miss. (AP) — Mississippi has markers noting a blues trail, a country music trail, a civil rights trail and even an Indian mound trail.
Now, with the dedication of a marker to the late author Eudora Welty, the state is starting a writers trail.
Gov. Phil Bryant and National Endowment for the Humanities Chairman Jon Parrish Peede dedicated the first marker Monday at Welty's home in Jackson. Some of Welty's relatives also took part in the ceremony.
A writer of novels and short stories, Welty died in 2001 at 92. She produced a body of work heavily influenced by Mississippi, including the Pulitzer Prize-winning novel, "The Optimist's Daughter."
Welty was also noted for her photography of rural Mississippi during the Great Depression.
The writers trail is planned to mark notable sites related to authors across Mississippi. The second marker will be for Jesmyn Ward, the two-time National Book Award winner who lives and works in the coastal community of DeLisle.
"Our state has a rich and evolving literary legacy, which has long been recognized on a national scale," said Malcolm White, executive director of the Mississippi Arts Commission, in a news release. "The Mississippi Writers Trail shines a spotlight on the state's many contributors to the canon of American literature in a lasting and interactive way."
Peede, a native of Brandon, Mississippi, recalled his involvement with the Eudora Welty House as a student and being proud of the endowment's support for the house. Peede spoke about the importance of honoring the literary greats.
Bryant was not listed as a speaker the dedication program because of his busy schedule, but the governor said he told his staff he was making time to attend such an important event.
Bryant told reporters after the ceremony that the writers trail and the other music and civil rights markers help tell the story of Mississippi: "This is all about our heritage, our place and tourism."