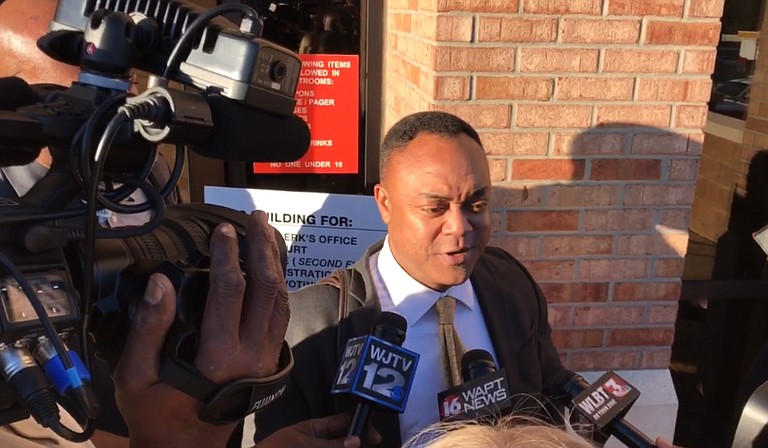 Monday, September 10, 2018
JACKSON — Hinds County District Attorney Robert Shuler Smith is back in court this week—but not as a prosecutor. Jury selection began today in Rankin County for Smith's latest trial for two felony counts of aggravated stalking and robbery for allegedly attacking ex-girlfriend Christie Edwards.
The charges against Smith stem from an altercation that took place on Aug. 13, 2015, in Rankin County, when the Hinds County district attorney allegedly stalked and physically abused Edwards and brandished a gun at her.
Smith is no stranger to any aspect of the courtroom as the lead prosecutor in Mississippi's largest county who also faced two other trials in the last two years for hindering the prosecution of Christopher Butler, whom the State of Mississippi later convicted of drug charges that brought a 30-year sentence. The DA's first trial resulted in a mistrial and the jury acquitted him last summer on all charges during the redo trial.
But this Rankin County trial will be different, although many of the same characters will face off against each other, as the attorney general's office is prosecuting Smith again.
Smith hired a woman, Vicki Gilliam of Clinton, to lead his defense team, and later added to the roster Michael Sterling of Atlanta, Smith's co-counsel from the August 2018 trial. In October 2017, Gilliam replaced Smith's former attorney in this case, John Reeves, citing "miscommunication issues between Smith and Reeves and a situation where Reeves became a witness."
The same day Gilliam stepped in, she revealed that the gun allegedly used in Smith's encounter with the victim was then in Reeves' possession. Assistant Attorney General Stanley Alexander referred to a meeting in the judge's chambers where Reeves revealed he had the gun. Gilliam wanted the gun turned over to an evidence vault outside the State's possession—preferably in the Rankin County sheriff's office.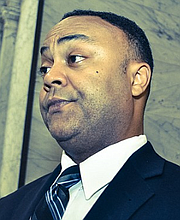 An archive of reporting on controversies surrounding Hinds County district attorneys, present and past.
Stanley Alexander ran against Smith for the Hinds County district attorney's seat in 2015.
Early court documents said that "the allegations that lead to this case were made less than 2 weeks after Assistant Stanley Alexander unsuccessfully challenged Robert Shuler Smith...," court documents read.
Defense documents also said Alexander received campaign support from people in Rankin County so the defense reserved the right to weed out any jurors who supported, voted for or donated to Alexander. The defense also wants to discern if any potential jury members are biased about his previous trials and the significant media coverage of them, which include the surveillance video of his arrest and mugshot.
Another standout factor will be that Rankin County is about three-fourths white, and the likelihood that Smith gets another predominately black jury, like the one that acquitted him in Hinds County, once selection ends Monday afternoon is slim to none.
CORRECTION: A previous version of this story characterized jury selection as deliberation and has since been updated throughout. Also, a previous of this story referred to Smith's trial as a "domestic violence trial," but the trial underway as of Sept. 11, 2018 will focus on two felony counts of (1) aggravated stalking and (1) robbery, not the two misdemeanor counts of domestic violence in a separate indictment. We apologize for the errors.
Email city reporter Ko Bragg at [email protected] and read more coverage of the Hinds County district attorney's trials at jfp.ms/dafiles.