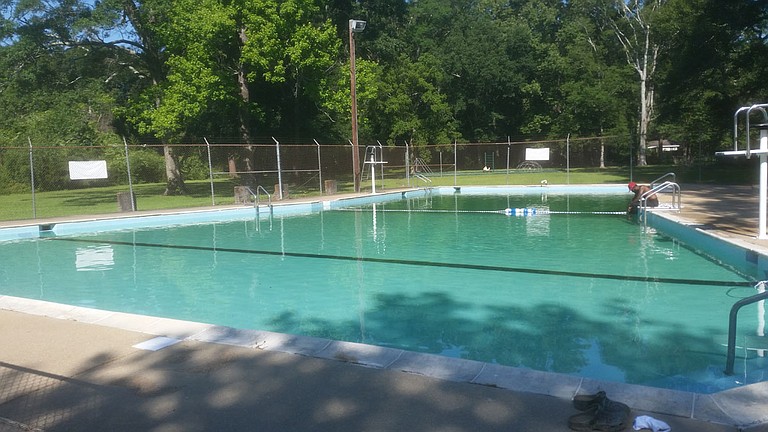 Monday, September 10, 2018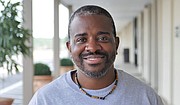 Jackson is a city that is slowly changing a little bit at a time. Some communities are, without a doubt, progressing faster than others. If you drive through downtown Jackson and areas such as northeast Jackson and Fondren, you will see plenty of development happening. Areas such as Belhaven are developing and also staying pretty steady in their price market. Midtown is slowly transforming into an up-and-coming place that young entrepreneurs want to be, but south and west Jackson seem to be the two sides of Jackson where development is at a stand still. Both have a lot of assets but little resources to develop the areas.
A number of residents have been meeting about the improvement of these communities, but still, no real investment has occurred over the years. New Horizon Ministries, Inc. has reached out to businesses around the Jackson community and has convinced some to invest into the south Jackson community. This has been happening for the past couple of years now. Businesses such Ace Hardware, T-Shirts & More, Catholic Diocese and more have been giving back to make projects happen in the south Jackson community, from painting murals such as the one at Tennis Center South to renovating and demolishing houses. There has been a great effort to help stop the bleeding in these communities and to bring development back.
Photo Gallery
Terry Road Pool Renovation; South Jackson Mural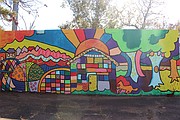 Thanks to partnerships with businesses such as Ace Hardware and T-Shirts & More, New Horizon Ministries has been able to complete projects such as a mural in south Jackson and the renovation of the Terry Road pool.
One of the biggest projects that New Horizon Ministries took on this year was the renovation of the Terry Road swimming pool in south Jackson. This swimming pool had been unused for the past two years because City of Jackson didn't have enough funds to renovate and operate two south Jackson pools (the McDowell Road pool is still in operation). New Horizon requested to take responsibility of the pool and put it back into operation. There were a lot of moving parts to this public-private partnership with the city of Jackson. There were a number of people, including Mayor Chokwe Antar Lumumba and Ward 6 Councilman Aaron Banks, involved in making it all happen. This project also definitely would not have happened without the generous donation from the Hertz Investment Group, which really stepped up to the plate and made a huge investment, not only into the community, but also into the lives of children and families who learned how to swim and also had a safe place to enjoy.
A ton of children enjoyed the pool on a daily basis this summer, but a lot of parents and grandparents also enjoyed having a safe place to bring their children. South Jackson does not have a lot of activity options for children, so this investment meant more to this community than most people realize. About 250 individuals came through the gates, and about 135 children learned how to swim . This pool also kept a lot of young people who would normally be involved in mischievous behavior out of trouble.
One of the managers of Ace Hardware on Terry Road mentioned that the area seems to be rejuvenated because of the reopening of this pool. He also mentioned that traffic has slowed down on this main thoroughfare because of the children who are now walking to the pool.
This community investment had a tremendous impact, and we are hoping that we can do even more as we move forward. More business partnerships are needed around this city to get things moving in the right direction. We plan to continue to make this happen.
Ronnie Crudup Jr. is the executive director of New Horizon Ministries.