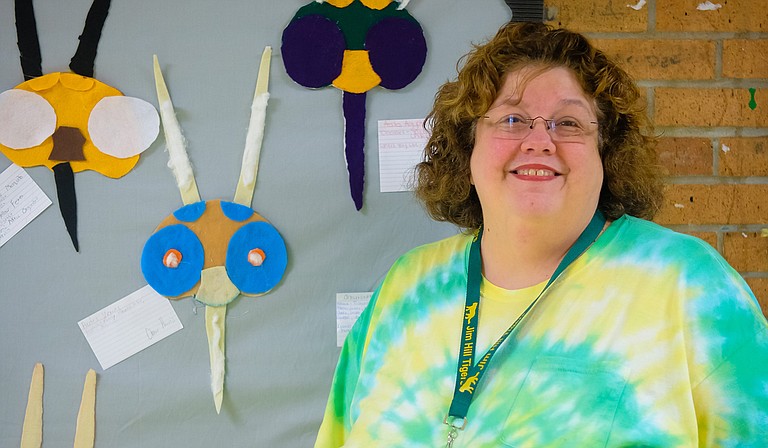 Wednesday, September 5, 2018
Susan Bender, 56, fosters a passion for biological sciences among her students. "It's a wonderful bunch of students that just need someone to tell them it's OK to try and not be successful the first time, but to keep trying," she says.
Bender grew up near Portland, Ore., and moved to Mississippi in 1977. She attended Jackson State University, where she originally pursued pre-medical studies. 
 However, about three quarters of the way through her degree, Bender realized she wanted to teach science.
"It's not just a calling," Bender says. "You have to have a passion to be able to instill a confidence in the students for them to be academically successful."
Bender graduated from JSU in 1984 with a bachelor's degree in biology education, and started teaching that year at Northwest Rankin High School. In 1999, she completed a master's in biology education from Mississippi College. 
 She currently teaches science classes at Jim Hill High School, where she has worked the last 27 years.
In 2000, Bender founded a research-focused science program at Jim Hill High School called Students Oriented Academic Research, or SOAR. 
 Students are selected based on interest and willingness to carry out extensive research projects in a specific scientific field.
Bender also requires each of her students, whether involved with the program or not, to complete science-fair projects. At the Jackson State University Region II Science Fair, Jim Hill has won the trophy for most awards among 11th- and 12th-grade projects in 12 out of the last 13 years.
In spring 2018, the 10th-graders in her biomedical research class took part in a health fair for one of University of Mississippi Medical Center's outreach programs, Community Health Advocates. The students learned about screening for blood pressure, blood glucose monitoring, height and weight management, how to correctly read prescriptions and teaching people to read prescriptions (also called general health literacy).
Bender believes the community-focused culture of Mississippi has contributed to the success of SOAR and her other scientific education efforts.
"So many people in Mississippi know what it's like to be without that when you can help someone else be successful, when you can show other people compassion so that you can rise above your circumstances, that's an accepted responsibility of that populace," Bender says.