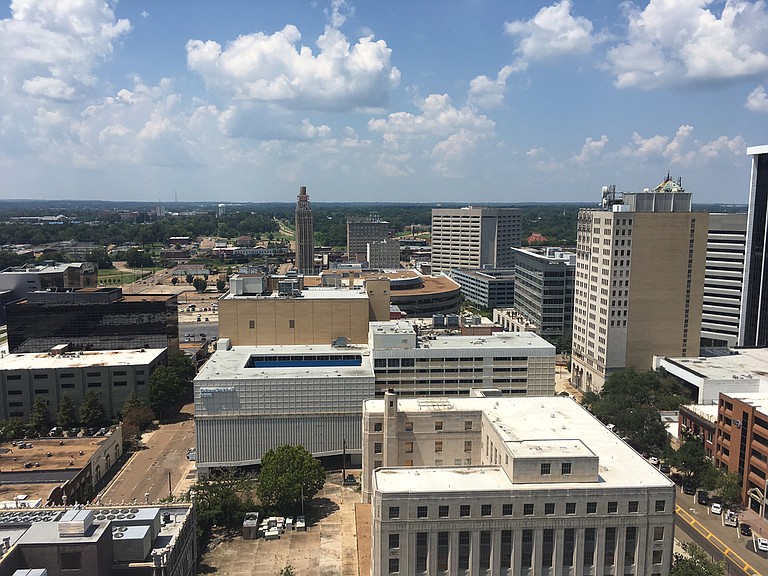 Wednesday, September 5, 2018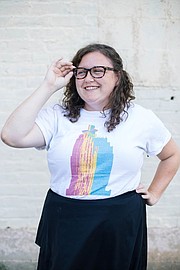 On any given day of the week, downtown is fairly busy. There's limited parking from all the people who work in the area, and from the ones who just come for the day.
Downtown Partners ambassadors patrol the streets on their Segways. People walk across the crosswalks to get to coffee or food or to the bank. When the weather is nice, you may occasionally see people enjoying lunch in the Mississippi Museum of Art's Art Garden.
It's not as busy as bigger downtowns, but it is busy. Nighttime is a different story, however. After 5 p.m. or 6 p.m., the area becomes a ghost town, with most of the activity happening in clusters, like down Capitol near the King Edward Hotel or at Thalia Mara Hall.
If you look at a photo of downtown Jackson from 50 years ago, the neighborhood today is very different. Many of the businesses that used to be there are now gone, and a lot of the spaces are run down and falling apart. It shows us where we were, and how far we have to go.
Thanks to white flight starting in the 1960s, a lot of major downtown areas began experiencing neglect. An article from plannersweb.com says the suburban sprawl led to the erosion of city centers and massive income-based segregation.
The writer, architect Andy Kitsinger, uses his hometown of Memphis as an example. The city expanded from 50.9 square miles in the 1940s to 340.5 square miles around 2013, but the population density dropped from 7,800 to 1,900 people per square mile.
Detroit also started seeing a decline around the 1950s, as car manufacturers began building facilities outside city limits. A story from CityLab says that between World War II and 1960s, automakers built about 20 new facilities in southeast Michigan outside the city. That changed the employment structure, as workers began moving closer to the factories, and suburban sprawl began ravaging the city. Then, the city filed for bankruptcy in 2013, resulting in the largest municipal bankruptcy in U.S. history.
But if you've been to either city and its downtown area, you know it is no longer as much of a rundown area. There's still a lot of urban blight, but now both Memphis and Detroit have vibrant local businesses and restaurants and people walking to and from. And while Detroit has its own public-transit issues, Memphis seems to have figured its system out.
These improvements are thanks in large part to an uptick in interest in urban areas, specifically millennial interest in living and working in a city. A paper published in the Regional Studies journal in 2017 found that millennials are happiest in cities with a population of more than 250,000, and is actually the first generation to feel that way.
Census data show that between 2010 and 2015, the millennial population—a generation the U.S. Census Bureau defines as being born between 1982 and 2000—increased 4.7 percent across the nation. A report from the Brookings Institution found that cities with the highest millennial growth in that time period were bigger ones such as San Antonio, Texas; Denver, Colo.; Orlando, Fla.; Austin and Houston, Texas; and Seattle, Wash., with increases between 10.8 and 14.7 percent.
In that same time period, Jackson had one of the lowest increases in millennials with 1.2 percent. Of course, the entire state has to contend with brain drain, or the loss of young people in search of better opportunities (or more tolerant communities) elsewhere. Census data estimates show that between July 2016 and July 2017, around 8,000 more people left than moved here, bringing the outmigration number since 2010 to 42,811. Data from Rethink Mississippi shows that Mississippians under the age of 35 represent 90 percent of net migration loss, and the state lost 3.9 percent of its millennial population (1980 to 2000) between 2010 and 2016.
Maybe there are better opportunities elsewhere, but as sources often tell me, the beautiful thing about Jackson is that you can make anything happen here. We now have at least five or six technology and/or business incubators, including Mantle., Triad Business Systems, The Hatch and The Hangar, Coalesce and the North Midtown Arts Center. We have more locally owned restaurants that I can count on one hand, entrepreneurs are so rampant that we now have the Entrepreneurship Quarterly, and the arts scene is booming.
Of course, neighborhoods reveal the reasons people are leaving. Downtown isn't what it once was; south and west Jackson have been in a steady decline for decades; and midtown still has a lot of vacant buildings. And the streets are a disaster for cars.
Improving a city starts with the neighborhoods, and luckily, some people believe in Jackson enough to not only stay, but start making changes. The city's planning and development department is installing a parklet on Congress Street, and will reveal it to the public on Sept. 21. It's looking into what to do with 9 acres of vacant land across from the Jackson Convention Complex.
Developers are converting the building at the corner of Millsaps Avenue and West Street into The Monastery, with a space for coffee/book store Coffee Prose, and loft apartments. Emily Pote, who will manage the retail space, hopes that it will attract people and get them to venture further into midtown. Ronnie Crudup Jr. and New Horizon Ministries Inc. have been working on the Isaiah 58 Housing Project, which focuses on two areas with a 1-mile radius between New Horizon Church and New Horizon Childcare Center.
The city is even participating in Domino's Pizza's Paving for Pizza, in which the company will fund $5,000 worth of repairs for potholes. It's not going to make that big of a difference, but it's something.
It may seem like the city isn't changing or growing, but it is. It may be microscopic and slow, but progress is happening. We just have to stick around long enough to see it and help make it happen. Urban areas are on the rise, and Jackson is included.
Managing Editor Amber Helsel is a storyteller who moonlights as an artist. She loves food, cats, anime and art supplies. You can often catch her running sound and/or production at CityHeart Church. Email story ideas to [email protected].