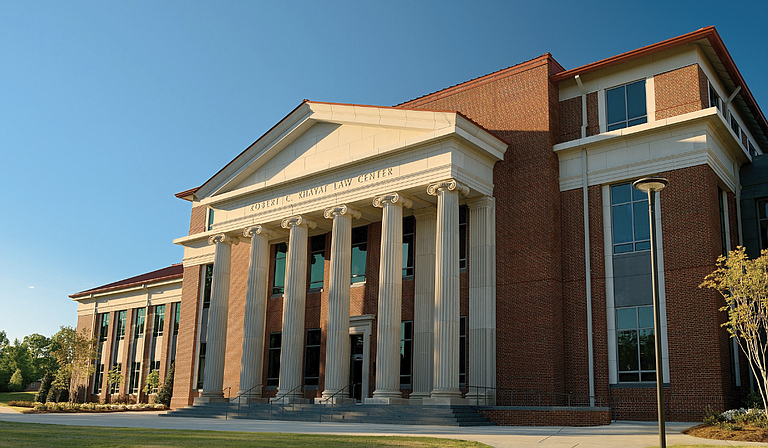 Tuesday, September 4, 2018
JACKSON, Miss. (AP) — A Confederate heritage group has no special status to try block the University of Mississippi from adding historical context to Old South symbols, a state appeals court said Tuesday.
Sons of Confederate Veterans sued the university in September 2014 in chancery court, weeks after Ole Miss administrators announced the university was taking steps to distance itself from plantation-era images on the Oxford campus.
In an effort to promote racial diversity, the school renamed a street that had been called Confederate Drive and installed plaques to provide historical background, including on a Confederate soldier statue that has stood for generations in a prominent spot on campus.
A chancery judge moved the lawsuit to state circuit court, and a circuit judge dismissed it in March 2017.
The Mississippi Court of Appeals on Tuesday upheld the dismissal, saying Sons of Confederate Veterans has "no interest separate from or in excess of that of the general public" in the university's actions.
"This matter affects the public interest and may be brought, if at all, only by the Attorney General or a district attorney," the appeals court judges wrote. "We find that SCV's members have no private right that entitles them to require that UM refrain from implementing its diversity plan."
In July 2017, the university announced it would put up signs acknowledging that some buildings on campus were built with slave labor. The university also announced then that it would remove the name of James K. Vardaman from a building. Vardaman, a white supremacist, was Mississippi's governor from 1904 to 1908 and a U.S. senator from 1913 to 1919.
The move to add historical context to some places and to rename others at Ole Miss has been happening amid debate in many parts of the U.S. about how to deal with the public display of symbols and monuments tied to slavery and the Confederacy. New Orleans is among the places that have recently removed Confederate monuments. Harvard University last year acknowledged its ties to colonial-era slavery, and Yale University rebranded a residential college that had been named for a 19th century U.S. vice president who supported slavery.