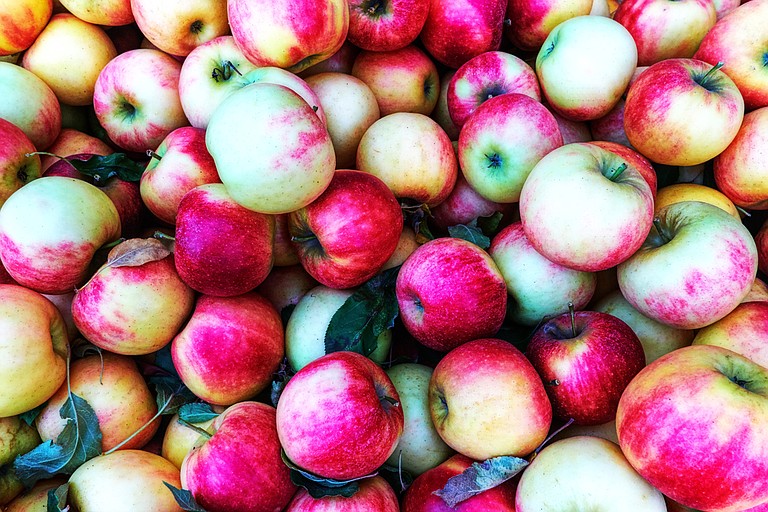 Wednesday, October 31, 2018
The holiday season is getting closer and closer, which means one thing: lots of food, especially desserts with tons of sugar. UnitedHealthcare recently compiled a list of healthier desserts. Try these two in this season.
Whole Grain Fruit and Nut Dessert Bars
These soft and chewy granola-like bars make a perfect dessert and feature kamut, an ancient whole grain.
Ingredients
2 cups puffed kamut cereal
2 cups quick oats
1/2 cup dried cranberries, chopped
1/2 cup pecans, chopped
4 tablespoons unsalted butter
1/4 cup dark brown sugar, packed
1/4 cup plus 1 tablespoon brown rice syrup
1/4 cup dark chocolate chips
Directions
Lightly grease a 9-inch-by-11-inch casserole dish or baking pan. Place kamut cereal in a large, resealable plastic bag and close the seal. Using a rolling pin, pound cereal until broken into small pieces. Combine kamut cereal, oats, cranberries and pecans in a large bowl.
Place butter, brown sugar and brown rice syrup in a small, microwave-safe bowl. Heat in microwave for 1 minute and 15 seconds. Mixture should be bubbling slightly when removed from microwave.
Stir mixture to incorporate all ingredients, then immediately pour over dry ones. Add in chocolate chips and mix together. Pour mixture into greased dish and firmly press ingredients into the pan with the back of spatula or with your hands.
Let it sit for at least two hours at room temperature. Cut into 18 bars.
Baked Apple Delight
Want a high-fiber, nutritious snack that tastes sinfully delicious? Try this low-fat baked apple treat.
Ingredients
4 medium baking apples
4 teaspoon frozen apple juice concentrate
1/4 teaspoon cinnamon
1/8 teaspoon nutmeg
8 teaspoon dried cranberries or raisins
8 teaspoon crushed walnuts
Preparation
Preheat oven to 350 degrees. Core apples from stem side, almost to 
the bottom.
Mix apple juice concentrate with cinnamon and nutmeg.
Fill each apple with one teaspoon of the apple juice and spices mixture, two teaspoons of dried fruit and two teaspoons of walnuts.
Pour 1/2 inch of water around apples. Bake for 20 minutes or until apples are soft, but still holding their shape. Serve warm or cold.
Splurge with a tablespoon of fat-free whipped topping. It only adds a few extra calories.
See all of them at jfp.ms/uhchealthydesserts. Do you have any recipes you want to submit? Email amber@jacksonfreepress about it. See more food coverage at jfp.ms/food.