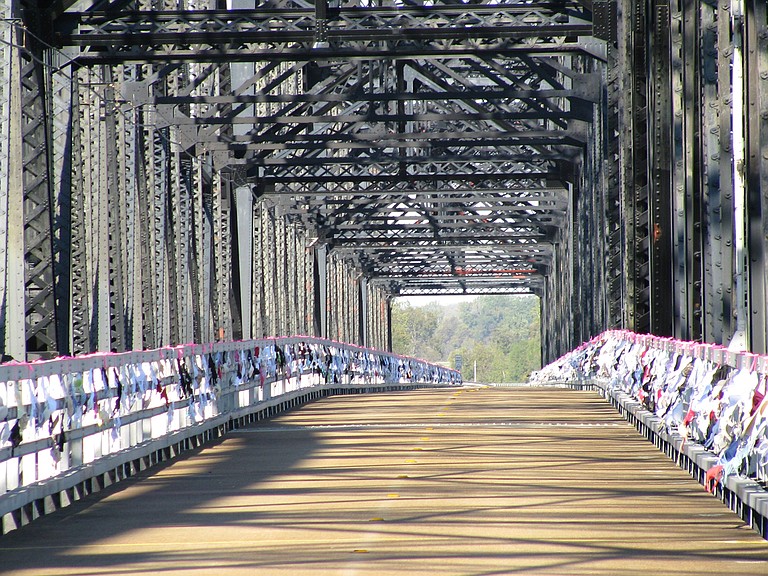 Wednesday, October 17, 2018
You may already be aware that October is Breast Cancer Awareness Month, but you might not know just how much people in the Jackson metro area show out to help put an end to the disease. Even if you missed out on some of the breast-cancer-battling events earlier in the month, there are still plenty of ways to do your part, whether it's donating to local and national efforts or participating in one of the cool events below.
Bras Along the Bridge is at the Riverwalk Casino & Hotel (1046 Warrenton Road, Vicksburg). The casino is collecting bras throughout October, donating $1 to the American Cancer Society for each bra. People can drop off their bra donations at the casino on Sundays from 10 a.m. to noon and 4 p.m. to 6 p.m., or anytime at a participating location in the Jackson metro area. Those who donate at the casino also receive 50 percent off at the buffet. The event will culminate in a display of the bras on the Old Vicksburg Bridge on Saturday, Nov. 3, from 9 a.m. to 11 a.m. For a list of drop-off spots, visit riverwalkvicksburg.com.
The Breast Cancer Awareness Race is at Mag Ridge BMX (338 N.E. Madison Drive, Ridgeland) on Saturday, Oct. 20, from 12:30 p.m. to 4 p.m. The event features a single-point race with half of all race fees going toward a local racer's mother, who is battling breast cancer. The registration fee is $12 per person, and additional donations are encouraged. For more information, find the event on Facebook.
The Making Strides Against Breast Cancer Walk is at the Mississippi State Capitol (400 High St.) on Saturday, Oct. 27, at 9 a.m. The American Cancer Society hosts the annual walk to raise funds and awareness of breast cancer. The event also celebrates survivors, caregivers and those dealing with the disease. Registration is at 8 a.m. on the capitol's south steps. Fundraising is encouraged. For more information, call 601-321-5512 or visit main.acsevents.org.