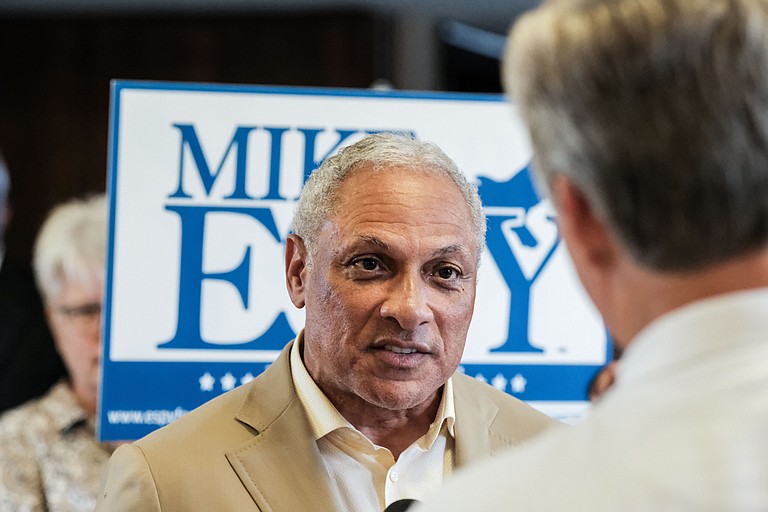 Tuesday, October 16, 2018
JACKSON, Miss. (AP) — A Republican appointed to the U.S. Senate in Mississippi and one of her Democratic challengers both report raising more than $1 million from July through September.
Under Monday's campaign finance reporting deadline, Republican Sen. Cindy Hyde-Smith said she collected just over $1 million during the three months and Democrat Mike Espy said he raised nearly $1.2 million.
Espy in 1986 became the first African-American since Reconstruction to win a U.S. House seat in Mississippi, and in 1993 he was named U.S. agriculture secretary by President Bill Clinton.
"If anyone doubts that an African-American can win in Mississippi, that a Democrat can win in Mississippi, then they need to look at these fundraising numbers," Espy campaign manager Oleta Fitzgerald said in a news release Monday. "This is part of the overwhelming support we've received from voters in Mississippi and is one of the many reasons why I don't doubt our path to victory."
Hyde-Smith received a fundraising boost when President Donald Trump endorsed her on Twitter in August and spoke for her at a rally this month in northern Mississippi's DeSoto County, said her campaign spokeswoman, Melissa Scallan.
"We have received great support in Mississippi and across the country," Scallan said in a news release Monday. "Conservatives appreciate her work in Washington and the way she supports President Trump's agenda."
New fundraising numbers were not immediately available for the other two candidates in the special election, Republican state Sen. Chris McDaniel and Democrat Tobey Bernard Bartee, a former military intelligence officer.
GOP Gov. Phil Bryant appointed Hyde-Smith to temporarily succeed longtime Republican Sen. Thad Cochran, who retired in April. Hyde-Smith was in her second term as agriculture commissioner, and this is her first campaign for federal office.
Party labels will not appear on the special election ballot, although candidates are telling voters their party affiliation. If none of the four candidates receives a majority on Nov. 6, the top two will advance to a Nov. 27 runoff. The winner will serve the final two years of the six-year term Cochran started.
Hyde-Smith has declined invitations to debate her challengers so far, and Espy has said he will not participate in debates unless Hyde-Smith does. She has said she didn't want to commit to debates if she has to be in Washington for Senate business.
The Senate is scheduled to be on break between Oct. 27 and Nov. 12. Scallan would not answer questions Monday about whether the senator will take part in campaign debates during the break.