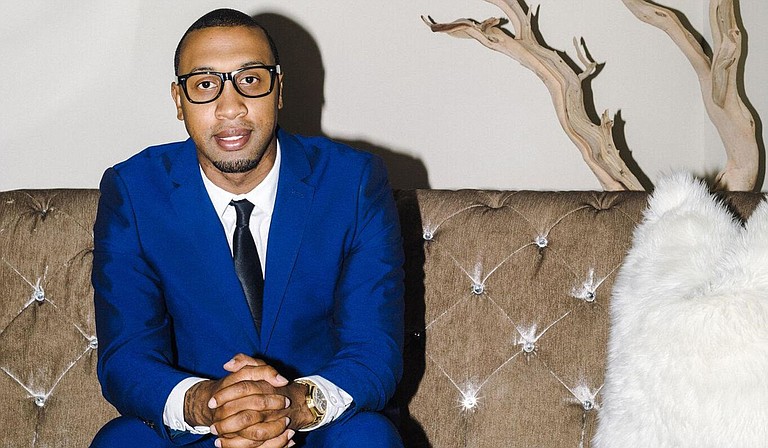 Cortez Bryant, a Jackson State University alumnus and manager for Lil Wayne, Drake, Nicki Minaj and other popular musical acts, will be the grand marshal for JSU's homecoming parade on Saturday, Oct. 13, a press release says.
Bryant received his bachelor's degree in mass communications from JSU in 2001 and was also a member of the university's marching band, Sonic Boom of the South. He created a $500,000 music endowment for JSU in 2012 and served on the alumni panel in 2016.
Bryant grew up with rapper Lil Wayne in New Orleans and traveled to his shows on weekends while attending classes at the Jackson State. By the time Bryant graduated, he had founded his own company, Bryant Management, and formally became Wayne's manager.
In 2008, he merged his company with entrepreneur Gee Roberson's Hip Hop Since 1978 to create The Blueprint Group, and now serves as co-chief executive officer. He and Lil Wayne also launched the Young Money Entertainment record label in partnership with Cash Money Records, which includes artists such as Mack Maine, Lil Twist and Cory Gunz.
JSU's homecoming parade will be from 8 a.m. to 10 a.m. on Saturday, Oct. 13. The parade will begin at the Prentiss Street roundabout near the Lee E. Williams Athletics and Assembly Center, and will end at the corner of Dalton and Lynch streets. For more information, visit jsums.edu.
USM Sweet Potato Drop
The Center for Civic Engagement at the University of Southern Mississippi will host an event called Sweet Potato Drop on Tuesday, Oct. 16, as part of USM's Campus Sustainability Month.
During the event, an 18-wheeler will drop off 20,000 pounds of sweet potatoes at the paved area between Cook Library and Centennial Green, a release from USM states. From 3 p.m. to 7 p.m., volunteers will bag the sweet potatoes into individual, family-sized sacks, which USM will donate to local organizations such as Edwards Street Fellowship Center, The Salvation Army of Hattiesburg, USM's Eagle Nest Food Pantry and Christian Services. The Society of St. Andrew, a nonprofit organization that salvages produce that commercial markets reject because of imperfections in size, shape, sugar content or surface blemishes, arranged the Sweet Potato Drop.
The USM Office of Sustainability will also provide educational materials on food waste during the event. The release says that food waste is the highest component of landfills, which are the largest contributors of methane emissions.
For more information, call 601-266-6467 or visit usm.edu.
Belhaven University Receives Lilly Endowment Grant
Lilly Endowment Inc., an Indiana-based private philanthropic foundation that supports religion, education and community development, recently donated $999,574 to Belhaven University to help establish Belhaven's Rural Mississippi Pastors Initiative.
A press release states the RMPI will work to connect and equip 80 rural pastors throughout the state. The program will provide mentors for pastors and donate tablets for them to better manage their Bible courses. RMPI will also organize retreats and one-on-one consultation, and will offer pastors the opportunity to take graduate courses at Belhaven.
Lilly Endowment's grant to Belhaven is part of the organization's Thriving in Ministry initiative, which works to strengthen programs nationwide that help pastors connect with experienced clergy who can serve as mentors, the release states. The Lilly Endowment has given close to $70 million in grants through the program. Belhaven University is one of 78 organizations in 29 states that is taking part in the initiative.
For more information, visit belhaven.edu or lillyendowment.org.