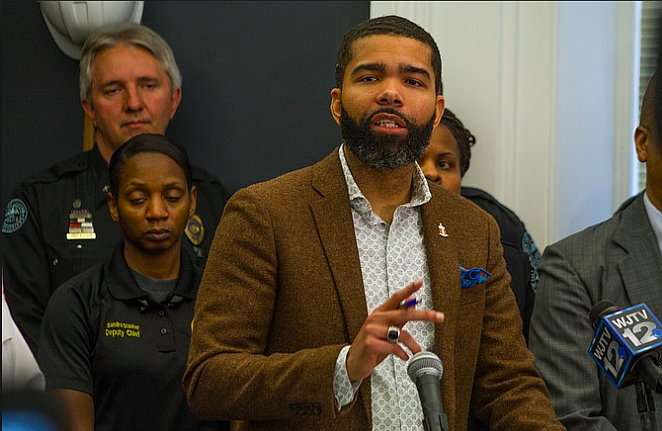 Saturday, October 6, 2018
JACKSON, Miss. — This story is updated.
Mayor Chokwe A. Lumumba is rebuking Forest Hill High School after social media exploded this morning over a Friday-night half-time skit depicting students supposedly shooting police officers on the field at Brookhaven High School. The depiction drew especially loud criticism because two Brookhaven police officers, Zach Moak and James White, died from bullet wounds in the last week.
"I offer my sincerest regrets to the Brookhaven community for the insensitivity that (was) portrayed during the Friday evening halftime show," Lumumba's statement started about the South Jackson school's performance. "There is an active investigation into the circumstances that led to this performance."
Lumumba did not blame the students directly for the display many found offensive. "While I do not believe that there was a malice intent on behalf of the students that participated in this halftime show, I understood that we are ultimately not defined by the things that we set out to do but rather how we respond to the things that actually do take place," he continued. "It is the responsibility of adults to offer guidance to youth. Our students should have been instructed that this was neither the time or place for that performance."
Forest Hill is part of the Jackson Public Schools District.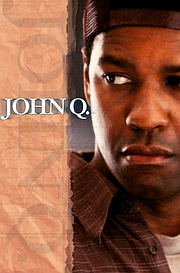 Scene from Movie 'John Q'?
The story of the half-time display seems to have surfaced first in the Daily-Leader's coverage of the game. "The performance included toy-guns and the apparent shooting of a character in a dramatized scene that played out on the field as the band played. The scene is an interpretation of the movie 'John Q.," JPS Superintendent Errick L. Greene confirmed today in a statement in which he offered "my deep and sincere apologies for the performance," which he said was "based loosely on the movie, 'John Q' ... (and) depicted a hostage scene that included toy guns."
"JPS has a great deal of respect and appreciation for our law enforcement partners," Green continued. "The band's performance does not depict the values and people in our community, and was incredibly insensitive to the students, families, law enforcement officials and the entire Brookhaven community. For this we sincerely apologize to all, and we pledge to do better in the future. We have taken some initial actions in response to this matter, and you have my commitment that we will investigate it fully and take additional appropriate action with respect to procedures and personnel."
In that film, actor Denzel Washington portrays a man whose son will die without a heart transplant, but he cannot afford it under his insurance, which changed because his job was downsized from full- to part-time. The scene the students depicted last night was apparently based on the character holding a SWAT officer hostage, but ultimately letting him go.
"It wasn't a fake shooting," Melishia Brooks, a former educator and a JPS advocate, pointed out on Facebook. "No one is showing the whole show. Find the whole show and watch it. It's a message of 'put down the guns and pray.'"
But that nuance did not come through for those speaking out against the school. Brookhaven School District released a statement early today about the incident: "The Brookhaven School District fully supports our local law enforcement. The halftime show performed by the visiting band during last night's game was an unfortunate issue that our district had no prior knowledge of and does not condone."
The Daily-Leader is now reporting that Mayor Lumumba told Brookhaven Mayor Joe Cox that the Forest Hill band director has been suspended for allowing the skit.
WJTV reported that Brookhaven Police Chief Kenneth Collins is warning the public now to blame the band students, "it's not the kids' fault."
"I want the kids to know that we love them, and they are the future ... and I want them to just keep being the awesome kids that they are," Collins said.
The Mississippi Department of Education released a statement condemning the skit. "This performance was in poor taste and insensitive, and we expect better of our teachers and school leaders who are responsible for guiding students appropriately," The Clarion-Ledger reported.
Gov. Phil Bryant, a Republican who grew up in South Jackson, tweeted his displeasure with the display this morning. "This is unacceptable in a civilized society. Someone should be held accountable," the governor stated.
Earlier, Mayor Hal Marx of Petal, who is a Republican candidate for governor in 2019 and a strong proponent of U.S. Senate candidate Chris McDaniel, tweeted his disgust with the skit: "The band director should have pulled this horrible display from the show. Why was it included to begin with?"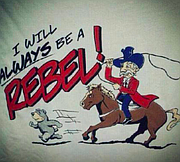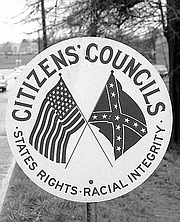 Forest Hill's History of Offensive Displays
Originally an all-white high school in South Jackson, Forest Hill is now about 98-percent black, with steady white flight since the U.S. Supreme Court forced the school to integrate in early 1970 along with other traditionally white public schools that had resisted the 1954 Brown v. Board of Education decision. At that time, Forest Hill used Rebels as its nickname, flew the Confederate flag and included imagery of the Colonel Reb mascot that the University of Mississippi also later dropped as its official mascot due to those symbols' use to celebrate the Confederacy, state's rights to own slaves and Jim Crow segregation.
By 1989, a demographic shift was well underway as Forest Hill had dropped to 68-percent white as white families continued moving their children to either private schools or outside Jackson and Hinds County to whiter public schools. That year, Forest Hill stopped waving the Confederate flag and using the old rebel colonel as its mascot, although its nickname remained the Rebels for the time being. It later changed the Rebels to the Patriots, as demographics kept shifting.
Many critics of last night's display—including Gov. Bryant and Mayor Marx, as well as McDaniel—are strong supporters of the Confederate flag, with Bryant growing up in South Jackson and attending a Citizens Council school, Council McCluer, in high school. (That school later became Hillcrest Academy.) The Citizens Council was a vehemently racist organization that started in Mississippi to resist school integration after Brown v. Board.
The organization started and ran multiple Council schools in the Jackson area, which used Confederate imagery to make its whites-only point and distributed materials in Council school libraries to teach white students that black people were biologically inferior.
Gov. Bryant annually proclaims Confederate Heritage Month—quietly until the Jackson Free Press revealed it in early 2016; opposes changing the state flag that contains the Confederate battle image as its canton; and recently received the John J. Pettus Award from the Sons of Confederate Veterans, which works to keep the Mississippi flag and defend the Confederacy. That award is named after the vehemently racist Mississippi governor and slaveholder who led the state's secession in order to maintain and extend slavery.
Meantime, guns associated with public schools in Mississippi are not uncommon, including with a push to arm teachers. In 2016, WAPT's Ross Adams reported that the Brandon Athletics Booster Club, in a suburb of Jackson, raffled off 30 guns to raise money for Brandon high-school athletics. They included rifles, shotguns and a Sig Sauer.
Editor's Note: We are not running the image of the band skit because some minors' faces are identifiable in the image.
Donna Ladd is the editor-in-chief of the Jackson Free Press and a freelance writer for The Guardian. Visit her blog at donnaladd.com and follow her on Twitter at @donnerkay.