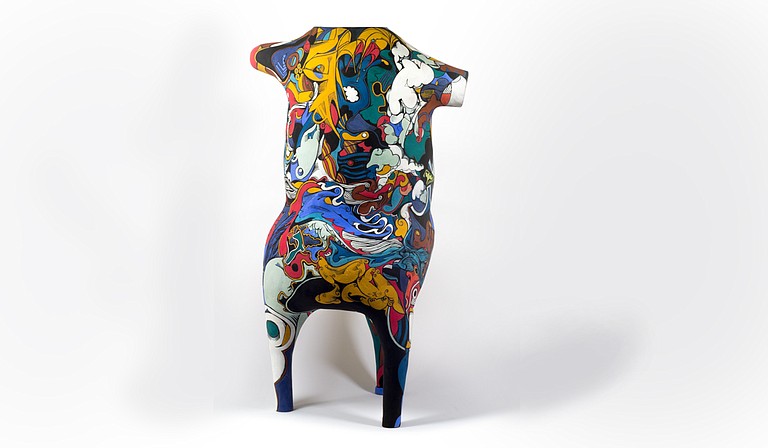 The University of Southern Mississippi Gallery of Art and Design will host the 2018 Southern Miss Ceramics National from Oct. 12 through Nov. 2. The event includes an exhibition of 65 pieces of ceramic sculpture and pottery by 48 artists from 23 states, as well as ceramics workshops and an awards ceremony. The event is free and open to the public.
Benjie Heu, a professor of ceramics from Southeast Missouri State University and visiting professor at USM who won the college's 2016 Ceramics National Best in Show, will host workshops at USM's 3D Arts Building on Oct. 24 and 25. The workshops are from 11 a.m. to 1 p.m. and 3 p.m. to 6 p.m. on both days. Heu will also give a lecture on his work at 6 p.m. on Oct. 24 in the same building.
On Oct. 25, Baltimore-based ceramics artist Anthony Stellaccio will host a lecture at the International Center 101 at 6:30 p.m. After the presentation, USM will host the awards reception at the Gallery of Art and Design inside the George Hurst Building.
For more information, call the USM Gallery of Art and Design at 601-266-6389 or visit usm.edu/visual-arts.
JSU Professor Named as Fulbright Scholar
The Fulbright Program, a national cultural exchange fellowship that works to improve intercultural relations and diplomacy, recently named Jackson State University engineering professor Mahmoud Manzoul as a Fulbright Scholar.
Manzoul, who serves as chairman of JSU's Department of Electrical and Computer Engineering and Computer Science, is using his scholarship to travel to his native Sudan and help his alma mater, the University of Khartoum, earn American accreditation.
He left for Sudan on Friday, Sept. 28, and will spend 10 months at the university, where he earned his bachelor's degree in electrical engineering in 1977. While there, Manzoul plans to help JSU recruit students and teach a course that the U.S. Department of State will sponsor.
After graduating from the University of Khartoum, Manzoul received his master's degree in electrical engineering from West Virginia University in 1981 and a doctorate in the same subject from WVU in 1985. He spent 15 years teaching at Southern Illinois University in Carbondale before joining the JSU faculty in 2001 as the founding chair of electrical and computer engineering.
During his time at JSU, Manzoul has developed undergraduate programs for computer and telecommunications engineering, and helped his department earn accreditation from ABET, or the Accreditation Board for Engineering and Technology.
Tougaloo Athletic Director Named to NAIA Hall of Fame
The National Association of Intercollegiate Athletics presented Tougaloo College Athletic Director James C. Coleman with its Meritorious Service Award during its National Award Day on Sept. 17. The organization also selected him as an inductee for the 2018-2019 NAIA Hall of Fame class. The formal induction ceremony will take place during the NAIA National Convention in West Palm Beach, Fla., in April 2019.
The Jackson native graduated from Lanier High School before attending Tougaloo, where he received his bachelor's degree in health and physical education in 1961. He later earned a master's degree in the same subject from Tennessee State University in 1963 and a doctorate in education at the University of Mississippi in 1979.
Coleman, who has been the Tougaloo athletics director since 1985, has also served as chairman of education, a professor of physical education, a basketball coach and an intramural director. He has also been a member of the NAIA National Administrative Council since 2012 and is a member of the National Athletic Directors Association. Tougaloo inducted Coleman into its National Alumni Association Hall of Fame in 1997, and he was also named Gulf Coast Athletic Conference Athletic Director of the Year in 2012 and 2018.