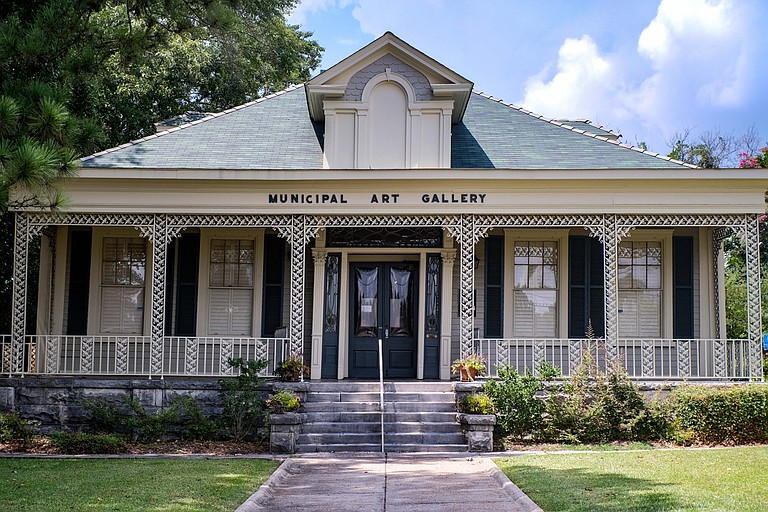 Wednesday, October 3, 2018
Mixed-media art pieces such as watercolor paintings and pen-and-ink drawings line the interior of Municipal Art Gallery. Carole C. Hammond's pointillist replica of Georges-Pierre Seurat's "A Sunday Afternoon on La Grande Jette" covers a wall near the doorway.
"It's a universal piece and a teaching piece," says gallery manager Michael Mathews.
The gallery also has pieces from Mississippi artist Marie Hull and Yvette Sturgis, a French impressionist painter known for her villas, portraits and floral paintings.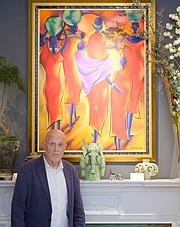 "It's (one of) the best places in the city for Mississippi artists to show," Sturgis, who had her first exhibition at the gallery, says.
In 1869, John Ligon built the structure as a residence in the Classical Revival architectural style. He sold the property to Anna Sue Gale in 1897, whose family bestowed the building as a gift to the Children's Home Society in 1924 on the condition that it would go to the City, and the administration would not reserve it for private use. The Mississippi Art Association, the forerunner to the Mississippi Museum of Art, began to use the gallery for exhibitions, group shows and one-artist shows in 1926.
In 2008, the building received Mississippi landmark status, and in 2012, it became a landmark in the National Historic Register of Places. It is one of the oldest art galleries in the state of Mississippi.
While the gallery does have the permanent collection, Mathews says it tries to keep the experience fresh for returning visitors. In the fall, it organizes open houses to recognize new Mississippi artists and artwork and highlight local art clubs such as the Mississippi Artists Guild.
He says the gallery exists as an entity to support the artists and assist in any way possible.
"The gallery was never here to make money," he says. "It was here to help."
The gallery does not split the purchase price of the artwork or require any proceeds from painting sales.
"My rule is that if anything sells, the check would be made out to the artist," Mathews says.
The gallery can also host meetings, recitals and other events.
On Nov. 8, the gallery will have a reception for artist Derek Perkins, whose work will be on display until Jan. 15, 2019.
The Municipal Art Gallery (839 N. State St.) is open Tuesday through Saturday from 9 a.m. to 5 p.m. For more information, call 601-960-1582 or visit jacksonms.gov. For more arts coverage, see jfp.ms/arts.