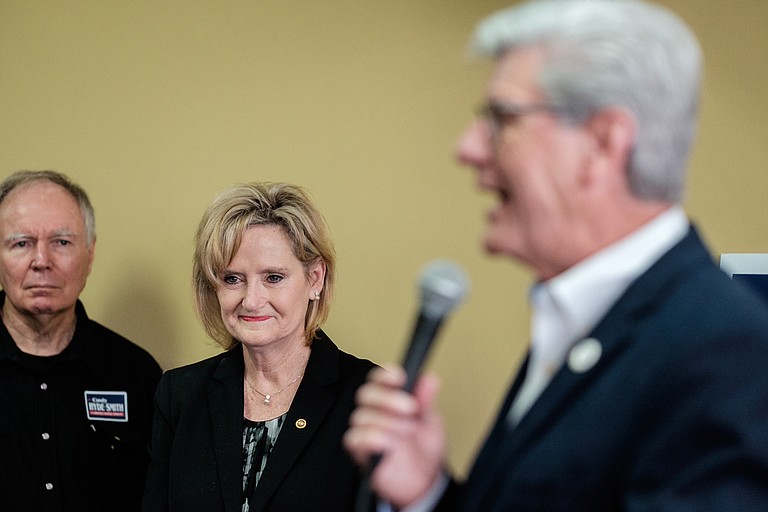 Tuesday, November 27, 2018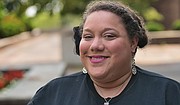 In the late 1990s, a teen mother went to a Planned Parenthood clinic to get an abortion. She had cleared all the legal hurdles to get to her last appointment. She had to listen to state-mandated information making abortion sound scary. She waited more than a day; in fact, she had waited weeks as she tried desperately to gather the money together. She was supposed to get her student loan that day, but it was delayed. That day she was right on the line of the clinic's gestational cut-off.
She hoped the clinic had assistance for low-income women like her. She was certainly poor, even qualifying for Medicaid. Yet on this day she couldn't get the health care she sought. She became what is called a "turn-away patient," because she was "turned away" from clinics due to finances. She was told she couldn't get her abortion and if she didn't have the money that day, then next week would be too late. She went home and cried. There were other clinics out of state, but she couldn't afford those, either. She looked into adoption but decided against it because the father wouldn't consent. 

Instead, she hid her pregnancy for several months. During that time, she attempted to induce a miscarriage by throwing herself down some stairs, by slamming the car brakes with the seatbelt across her stomach, by taking hot baths, by drinking an excessive amount of vodka, even riding rides at the county fair. Eventually she gave up, prayed some more and cried. She finally settled into bed rest, eventually having a healthy baby and, yes, she loves her child. All that came at a price. She lost her job. She missed out on many activities with her other children. She risked her health, and she had to drop out of college. 

To so called pro-lifers like Sen. Cindy Hyde-Smith, the story of how the late Rep. Henry Hyde of Illinois authored the "Hyde Amendment" to keep federal tax dollars from funding my abortion is a success. I, an irresponsible young woman, had to "live with her actions." That is responsible, good and righteous. The adultery I committed led to pregnancy, unlike the years-long extramarital affair Hyde had, at least as far as we know. To people like Hyde-Smith and Hyde, I should be grateful they "saved" me—just look at the beautiful child I was forced to have.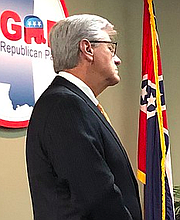 Gov. Phil Bryant said black women are committing "genocide" when they get abortions in a bizarre defense of Sen. Cindy Hyde-Smith's "hanging" remark.
I'm grateful for my children. I'm grateful I've been able to bond with them. I'm grateful they are happy, and we were able to make it. I am not grateful for the trauma I went through during that time. I'll never be thankful for the fear that my high-risk pregnancy, which included preeclampsia and hypoglycemia among other issues, would leave my three other children without a mother. I'm certainly not grateful that we ended up homeless the next year.
I shouldn't have had fewer options because I worked an hourly job, was low-income and had to receive health care through the government. I may have come to a decision to parent on my own, and maybe I wouldn't. The point is the only person that should've had power over my options is me, not Henry Hyde still playing moral arbiter from the grave.

The Turnaway Study by ANSIRH (Advancing New Standards In Reproductive Health) reports that turnaway patients who are forced to carry unwanted pregnancies to term are "more likely to experience serious complications from the end of pregnancy including eclampsia and death; more likely to stay tethered to abusive partners; more likely to suffer anxiety and loss of self-esteem in the short term after being denied abortion; less likely to have aspirational life plans for the coming year." Anti-abortion activists like to claim dire mental-health complications from abortion, but they ignore these health concerns of limiting access to the procedure.
These past weeks Cindy Hyde-Smith has done a great job of yelling "abortion, abortion, abortion" every chance she gets, but the truth is that abortion is not at issue here. Mississippians already voted to keep abortion legal in 2011 when we defeated the Personhood amendment. Bodily autonomy is a human right that Mississippians voted to uphold, understanding that laws against abortion that take away a pregnant person's right to their own body and decisions to their care can have far-reaching impacts on all reproductive healthcare. 

Part of Hyde-Smith's pack of rambling falsehoods against Planned Parenthood, which isn't even an abortion provider in Mississippi, is that they aren't needed here. She asserted we already have a fantastic health department that provides care for people. Well, yes and no. 

Our health department system is a Title IX provider; the clinics receive federal reimbursement for free family-planning services they provide. They are currently experiencing underfunding and some offices have closed under Gov. Phil Bryant's leadership. People often wait months to get birth control—and that's if they can make it to the limited hours the clinics are available. They have the option to go to a community health center where you may also wait, especially if seeking a LARC (long acting reversible contraception) like an IUD. They are not always particularly friendly places for LGBT patients, either.
If Hyde-Smith talked to voters beyond the pro-life lobby, she would know this, and she would know that the need for family planning/reproductive-health services is greater than the capacity of the Mississippi State Department of Health and community health clinics. Planned Parenthood is indeed a needed provider. 

What's at issue here is Hyde-Smith's integrity. She has provided false data on abortion and birth-control access and has men speak for her, hiding behind them like a child. What's at issue are old racist views so ingrained in the water, air and soil of our state that many do not even know when they are spewing them. I would love to have given our senator the grace that her racism is unknown to her but, alas, she chose to take nine days to give one of the most insincere apologies I've ever seen for her hanging comment, and that was after she stood by as Gov. Bryant threw black women under the bus 
in an attempt to deflect from her horrid behavior.
Whether Hyde-Smith wins or loses, it's time to have honest conversations about abortion in this state; otherwise the only people talking are politicians, not the people their actions affect. Hyde-Smith and Bryant aren't worried about our lives, and they certainly aren't worried about black babies. They are invested in continuing to have the ability to weaponize abortion stigma and shame for political shame. That's craven, and hello Cindy, we see you.
Laurie Bertram Roberts is a black, queer, disabled reproductive justice activist in Jackson, Miss. She is the co-founder and executive director of the Mississippi Reproductive Freedom Fund.