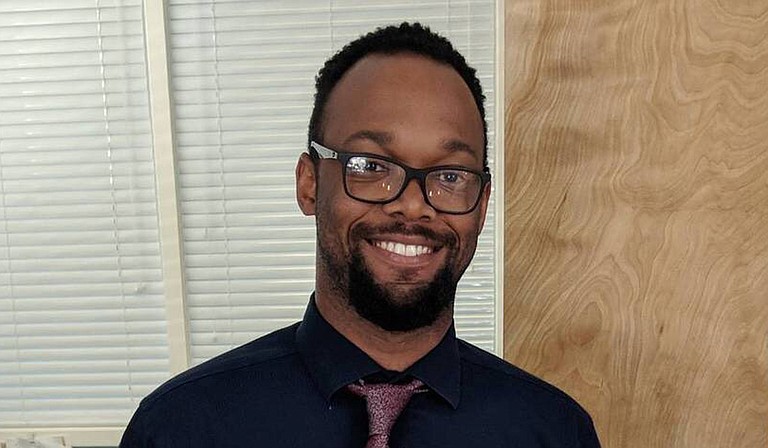 Wednesday, November 14, 2018
For his Inktober challenge, graphic designer DeVonn Armstrong took a specific approach to his sketches: He decided he would tell a story.
After illustrating Alanda Posey's children's book, "Naomi Visits Letter City," he says he found a niche in that world.
"I kind of am in this vein right now of storytelling with art work and illustration," he says.
So for Inktober, he decided to do the challenge in the same vein, using a robot, pumpkin head and a kid as a storytelling tool for the different prompts. It gave him a firm foundation while allowing him to exercise his creativity, he says.
Armstrong has been doing art since he can remember, he says. He was born in Atlanta, and then he and his family moved to Hazelhurst in 1994, where his father, Le Yonn Armstrong, began working as a minister at World Overcomers Ministries Church. They moved to Jackson in 1995.
In high school, Armstrong wanted to be an engineer but decided against the idea when he saw how much math was involved. Then his friend, graphic designer Carlos Taylor, told him about graphic design. "He was like, 'It's a way to make money doing art work,'" he says.
Armstrong attended Mississippi State University, where he graduated in December 2013 with a Bachelor of Fine Arts in graphic design. After graduation, he worked at the University of Mississippi Medical Center as a patient transport technician. From 2015 to 2017, he worked for Mississippi Prison Industries in its print shop as a graphic designer. In January 2018, he became a graphic designer for the Mississippi Children's Museum.
In his position, he has done everything from create illustrations and designs for projects to hanging decorations on the ceiling. One of his favorite projects to do for MCM was an illustration he did for the museum's Black History Month programming.
"That was really fun to do, and of course, you know, just the cause of it was something near to me as an African American," Armstrong says.
For anyone who wants to be a graphic designer, he says it is best to find a vein in the industry and do things outside of projects for school and work, and look for other designers for inspiration.
"It's always about being inspired and always pushing yourself to do what you like, and I think that's where you find the passion and the quality in your work," Armstrong says.

Follow Armstrong on Instagram at @isaiah_theillustrated and listen to his podcast Good+Medicine, with Carlos Taylor and Tommy Nalls Jr.
More like this story