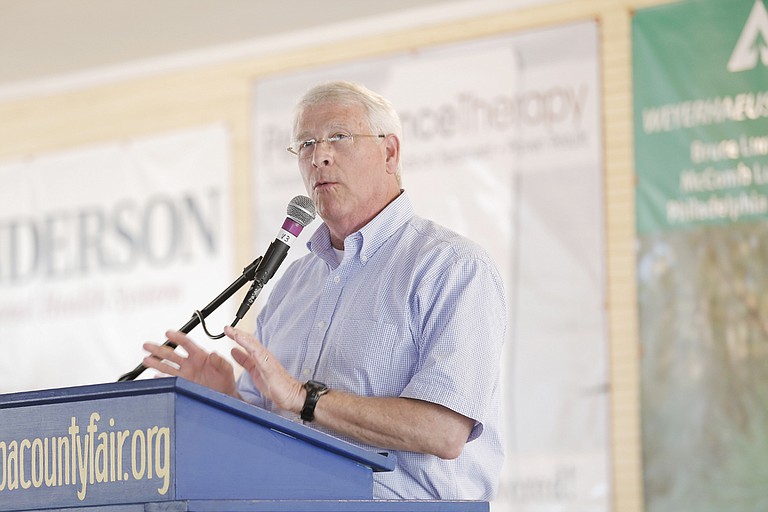 JACKSON, Miss. (AP) — An effort to turn the home of a slain civil rights leader into a national monument is gaining more bipartisan support.
Republican U.S. Sens. Roger Wicker and Cindy Hyde-Smith of Mississippi and Democratic Sen. Doug Jones of Alabama introduced a bill Monday to make the Medgar Evers home a monument.
The U.S. House passed a bill last week to do the same thing. The two chambers must agree on a single bill before it could go to the president.
As Mississippi's first NAACP field secretary beginning in 1954, Evers organized protests and boycotts to fight segregation. He was assassinated by a white supremacist outside his family's Jackson home in 1963.
Interior Secretary Ryan Zinke has recommended national monument status for the Evers home, which is now owned by Tougaloo College.