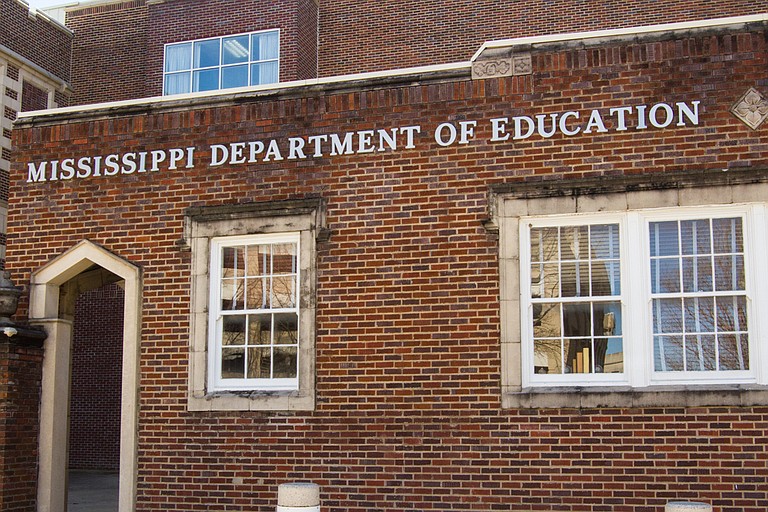 JACKSON — Mississippi public high-school students will have a place on the statewide testing task force, which will begin meeting in June. High school students who will be seniors in the fall can apply for one of the four spots for students by submitting a video to the Mississippi Department of Education explaining why they want to be a part of the group by May 25.
After some Mississippi lawmakers raised concerns in the past legislative session about state testing, particularly about over-testing, MDE announced that it would create a task force to study testing in the state.
A recent study from Mississippi First, a pro-charter school organization, found in a study of four districts that the amount of tests students take varies greatly from district to district. Students spend more time taking district-administered tests versus state tests, the study found. Researchers also report that lower-performing districts test their students more than higher-performing ones.
A district spending too much time on test prep could be impeding student growth, the report says.
"[S]pending 25 percent of the school year on test prep is damaging to students' academic progress. Multiple research studies show deep content learning is more effective than test prep at improving student achievement," the report says.
The statewide testing task force needs to figure out how all school districts in the state are testing, Mississippi Superintendent Carey Wright told the state board of education last month. The group will study best practices and release recommendations for the Legislature by December.
The task force will meet for the first time Tuesday, June 19 at 9 a.m. Mississippians are invited to submit public comments to [email protected] about testing, and the task force will post comments online each month.
Members of the task force:
-Dr. Carey Wright, State Superintendent of Education
-Senate Education Chairman Gray Tollison
-House Education Chairman Richard Bennett
-Buddy Bailey, Mississippi State Board of Education
-Sean Suggs, Mississippi State Board of Education
-Kristina Pollard, principal, Earl Travillion Attendance Center, Forest County School District
-Rachel Canter, executive director, Mississippi First
-Dr. Tim Martin, Clinton Public Schools
-Dr. Amy Carter, Meridian Public Schools
-Dr. Eddie Peasant, Starkville-Oktibbeha Consolidated School District
-Dr. Jennifer Wilson, Greenwood Public School District
-Dr. Robyn Killebrew, 2017-18 Milken Educator, principal of Pass Christian High School
-Dr. Howard Savage Jr., 2018 Administrator of the Year, principal of Quitman High School
-Robert Sanders, principal, Mendenhall High School
-Dr. Jessica Broome, 2017 Administrator of the Year, principal of Pearl Junior High School
-Whitney Drewrey, 2018 Teacher of the Year, 3rd - 5th grade special education teacher at Lafayette Upper Elementary School, Lafayette County School District
-Luke Daniels, 2017 Teacher of the Year, 6th grade mathematics teacher at Petal Upper Elementary in the Petal School District
-Lora Rance Evans, 2016 Parent of the Year, Greenwood Public School District
-Kelly Riley, executive director, Mississippi Professional Educators
-Joyce Helmick, president, Mississippi Association of Educators
-Rep. Randy Boyd, R-Mantachie
-Steven Hampton, research and accountability director, Lamar County Schools
-Krystal Cormack, chair, Mississippi Charter School Authorizer Board
-Dr. Jay Smith, retired Long Beach School District superintendent
Ex-officio members:
-Dr. Kim Benton, chief academic officer, MDE
-Dr. Paula Vanderford, chief accountability officer, MDE
-Dr. Christy Hovanetz, Foundation for Excellence in Education
-Dr. Chris Domaleski, associate director, Center for Assessment
-Rebecca Staples, Lieutenant Governor's Office
-T.J. Taylor, Speaker of the House's Office