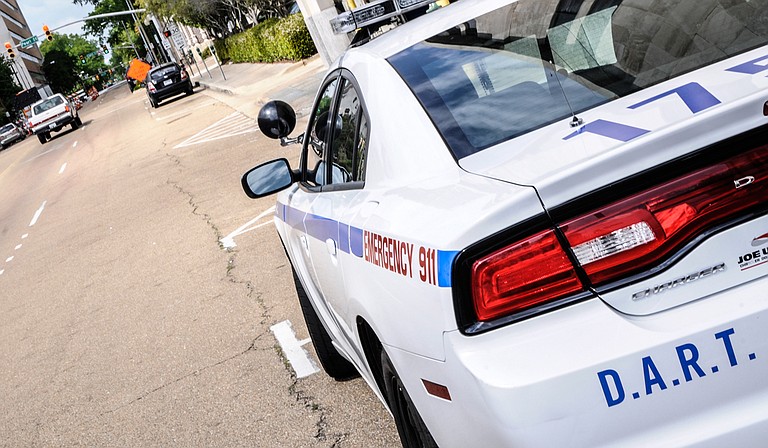 JACKSON — The latest deadly officer-involved shooting in Jackson resulted from a traffic stop. A Jackson Police Department officer pulled over Elliot Reed, 30, and Chauncy Reed, 26, apparently brothers, in a white SUV around 1 a.m. on Wednesday at the Valero in the 900 block of Cooper Road.
From there, the details from JPD are vague. A statement says that "following that encounter, shots were fired, both from the suspects and the officer."
The officer, who is now on paid administrative leave per JPD protocol, did not sustain serious injuries. But Elliot Reed was critically injured and transported to a local hospital where he was pronounced dead by mid-morning. Police took Chauncy into custody at the scene, and charged him with aggravated assault on a police officer and capital murder. Sgt. Roderick Holmes of the Jackson Police Department told the Jackson Free Press that Chauncy is facing the capital murder charge because he was committing the felony of assault on an officer that resulted in a murder.
Aggravated assault on a police officer carries a potential punishment of up to 30 years in prison and no more than a $5,000 fine. Capital murder carries a death sentence, life imprisonment with or without parole.
This represents the third deadly officer-involved shooting of the year following the death of Crystalline Barnes, 21, in January and Lee Edward Bonner, 37, in February.
The Jackson City Council voted on a memorandum of understanding between the City and MBI to have the state agency investigate officer-involved shootings and in-custody deaths. The Council voted 6-1, with Ward 3 Councilman Kenneth Stokes opposing.
"We don't feel that it is a good practice to investigate yourself in these circumstances," Mayor Chokwe A. Lumumba said at the city council meeting. "So to date, they are already prepared to come on scene, but they asked for a formal agreement that would initiate their action in circumstances of officer-involved shootings."
The mayor had previously said the Mississippi Bureau of Investigations had been investigating the Bonner case, but MBI said that it would only investigate cases dated after the MOU went into effect. In February, a foot pursuit through west Jackson led to an abandoned house where Bonner allegedly brandished a weapon and two officers fired at least a dozen rounds, killing Bonner.
As JPD protocol states in its use-of-force policy, the department will still conduct an internal investigation alongside MBI. The identity of the officer in this shooting is unknown, as has been the case with the last seven other officer-involved shootings in Jackson since Lumumba took office in July 2017—and the lack of transparency likely dates back long before then. The public is not kept abreast of any period of the investigation, even the results of the grand juries that review these cases.
To address this, the mayor established an officer-identification task force by way of executive order in March 2017. The task force is responsible for developing City policy for whether or not JPD will release names of officers who shoot people in the line of duty or keep them private unless a grand jury indicts the officer.
UPDATE: This story has been updated to reflect that MBI did not investigate the Bonner case, as the mayor previously said at a council meeting.
Email city reporter Ko Bragg at [email protected] and read related coverage at jfp.ms/policeshootings.