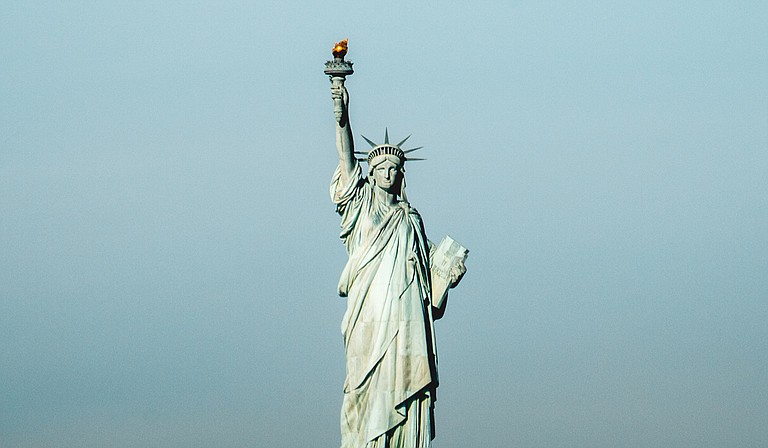 OXFORD—My late friend Marty Fishgold, a longtime labor writer in New York City, liked to say that "good journalism is a subversive activity" because it tells truth to power. Veteran Boston journalist Tom Oliphant said "Good reporters are anarchists" because they question all ideologies and authority.
Those are good things, and that's why journalism gets special protection in the First Amendment. It may be the best-known promise in that document and why the constitutions of nations as far-flung as Poland, Brazil, Egypt and Bangladesh include such language as well. One could argue that many of those countries don't practice what they preach. Well, guess what? We don't always, either.
Take the case of Manuel Duran, who currently sits in prison in Jena, La. Duran, who owns the Spanish-language news outlet Memphis Noticias, came to Memphis after working as a reporter in his native El Salvador, a war-and-drug-torn country whose cruelest goons trained at the School of the Americas in Fort Benning, Ga. He's now facing deportation back there, perhaps the equivalent of a death sentence.
Let's consider why he sits in prison in Jena, which Father Michael McAndrew, who works with immigrant communities in Greenwood and north Mississippi, says is one of the "worst detention centers" in the U.S. for its treatment of immigrants.
On April 3 in downtown Memphis, police arrested Duran and eight others who were protesting immigration policies. Police said they were blocking a roadway, and Duran refused to move as ordered. The protest also took place without a permit, police said. Two days later, prosecutors dropped charges against Duran.
He was far from a free man, however. U.S. Immigration and Customs Enforcement officers immediately arrested him and sent him to Jena. ICE officials said he missed a scheduled appearance in an immigration court in Atlanta in 2007 and thus had since been living in the States without legal status. His attorneys said he received no notice to appear that day, and they have asked the Atlanta court to reopen the case.
If Barack Obama were still president, Duran might be free since he has no criminal history other than misdemeanor driving offenses. Under President Trump, however, none of the 11 million immigrants in this country without full legal status are even temporarily safe from deportation.
"The actions pursued by government officials in this case threaten core First Amendment freedoms that are essential to our democracy," says a federal petition by the Southern Poverty Law Center seeking Duran's release.
Duran's greatest "crime" may be that he has been critical of the Memphis Police Department in his reporting. In July 2017, he reported in a Facebook post allegations that immigration enforcement officials and Memphis police had joined in a traffic stop operation, despite claims that they do not work together. Memphis police asked him to take down the post. His coverage also raised questions about police handling of the case of a Latino immigrant whose body was found in a police impound lot 49 days after he was shot in a robbery.
The Duran case evokes memories of what happened in Jackson to Daniela Vargas, a 22-year-old native of Argentina who had been living in the U.S. since the age of 7. Despite earlier protection under the Deferred Action for Childhood Arrivals policy, her more recent lapsed status resulted in a March 1 arrest and federal deportation proceedings. A SPLC petition helped win her release nine days later, but her fate remains as uncertain as Manuel Duran's.
Joe Atkins is a veteran journalist, 
columnist and journalism professor at the University of Mississippi.