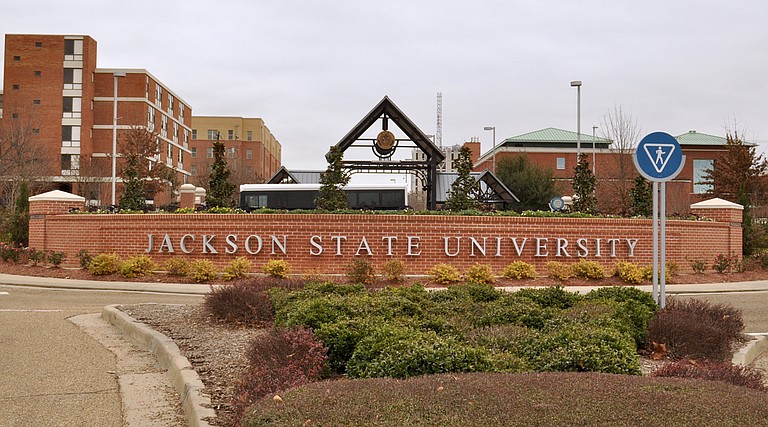 Jackson State University named alumnus Prince Duren as director of the school's theater department this week. Duren is a native of Itta Bena, Miss., and received his bachelor's degree in mass communications and English from JSU in 2010. He later received a master's degree in playwriting at the University of Arkansas. He has served as an assistant theater professor at JSU since 2013.
In 2016, Duren published five plays and authored his first textbook, "The Road to Your First Play." He has received several awards for his work, including the Lorraine Hansberry Playwriting Award from the John F. Kennedy Center Theatre Festival; the Mississippi Theatre Association Award for Playwriting; and the Manhattan Theatre Festival Award. He was also a guest playwright for the 40th anniversary of the Black Academy of Arts and Letters Play Series.
USM Names Entrepreneur of the Year
The Business Advisory Council for the University of Southern Mississippi's College of Business will honor 1975 alumnus Chuck Scianna as the 2018 Entrepreneur of the Year during a luncheon on Friday, April 6, in the Trent Lott National Center on the Hattiesburg campus.
He is the owner, founder and president of Sim-Tex, a company that distributes pipes for wells to the oil and gas industry. Scianna founded Sim-Tex in 1986. He is also involved in banking, real estate, natural gas compression and cooling, beef ranching and research, and development for oil and gas.
Scianna has a bachelor's degree in finance from USM and a master's degree in business administration from the University of Houston. He also served in the U.S. Marine Corps and was a co-manager at A&P Food Store in Bay St. Louis, Miss., during his time as an undergraduate at USM.
For information about the USM College of Business, call 601-266-4659 or visit https://www.usm.edu/business.
Jackson Chamber Surprises Teachers with Awards
The Greater Jackson Chamber Partnership's Teacher Recognition Committee named 12 teachers in the Jackson metro area as outstanding teachers in the Metro Teacher Recognition Program. The Chamber honors teachers in Hinds, Rankin and Madison counties each year through the program, which is now in its 23rd year.
The winners of this year's awards are Angela Trigg of Hartfield Academy; Christopher Evans of Callaway High School; Dock Daniel of Mannsdale Upper Elementary School; Kim Hubbard of Highland Bluff Elementary School; Kristie Hughes of Brandon High School; Linsey Smith of Pisgah High School; Miriam Strong Carman of Madison Avenue Lower Elementary School; Nick Cason of New Summit School; Parker Jackson of Ridgeland High School; Rebecca Hurst of Olde Towne Middle School; Richard Lee Jones Jr. of Spann Elementary School; and Sherrye Biglow of Brandon Middle School.