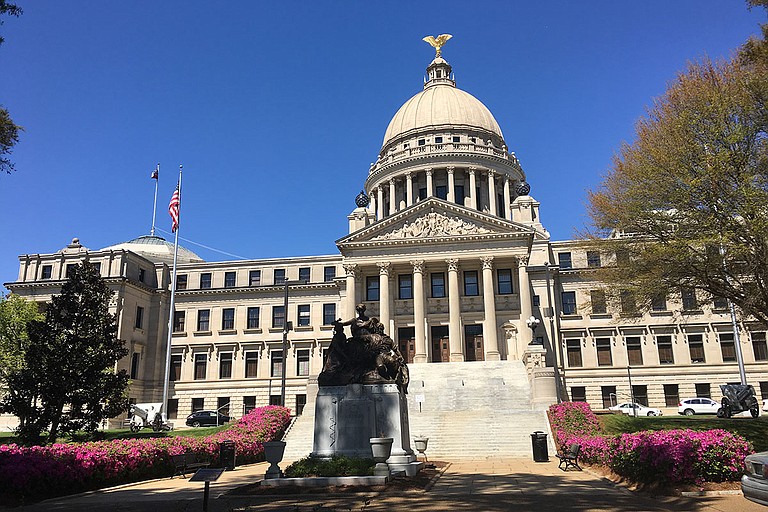 JACKSON — Lawmakers went home on Wednesday, March 28, well before the Easter deadline, but not before they passed a $6-billion budget, with most state agencies receiving funding levels comparable to what they got last year.
Leaders diverted some additional funding to universities, public education and the State's foster-care system in the fiscal-year 2019 budget, which begins July 1. While the budget is intact, many other Republican priorities and proposals died this session. Here is a short list of what survived and what did not.
Bills That Survived
Medicaid Technical Amendment
Mississippi's Division of Medicaid is primed for a new era after the Senate confirmed Drew Snyder as its new director. The House and the Senate eventually agreed on language in the technical-amendment legislation that removes doctor visit and prescription-count limits so Medicaid recipients can stay healthier. The legislation also ensures that managed-care companies that provide coverage under Medicaid cover the costs for patient visits to obstetricians and gynecologists, as well as prescriptions to help prevent preterm births.
Re-entry and Criminal Justice Reforms
The governor signed House Bill 387 this week, which ensures that Mississippians do not go to jail or prison automatically just because they fail to pay fines and fees. Under the new law, judges must assess a person's ability to pay. Another re-entry bill will stop the State from suspending drivers' licenses for all drug violations that federal drug law authorizes, unless the offense involves driving under the influence of a controlled substance. Senate Bill 2841 also lengthens the amount of time a person on parole or supervision has to pay a fee to 90 days instead of 30 days. It also instructs the Mississippi Department of Corrections and judges to assess indigence before sending a person to prison for not paying their fines.
Bond Bill
Lawmakers authorized about $280 million in bonds this session for the Institutions of Higher Learning, community colleges, some State agencies and the Ingalls shipyard on the Mississippi Gulf Coast. The bond bill also includes $50 million for the local bridge program. Lawmakers also approved bonds for the Mississippi Development Authority to administer business and facilities grants.
15-Week Abortion Ban
Republicans pushed a 15-week abortion ban, the first in the nation, through the statehouse earlier this month. The law was in place for less than 24 hours after the governor signed it when Jackson Women's Health Organization, the state's only abortion clinic, challenged the law in federal court. This week U.S. District Judge Carlton Reeves extended the temporary restraining order against the measure to April 13.
Foster Care Administrative Changes
If Gov. Bryant signs Senate Bill 2675, Mississippi's foster-care system will be housed within but operate independently of the Department of Human Services. The merger is necessary for Child Protection Services to receive federal funding for the foster care system.
Bills That Died
Transportation Funding Plans
It was only a year ago when the House attempted to force a conversation with the Senate on roads and bridges on deadline night, March 27, 2017. They ultimately created a special session to pass a few budget bills. This year, the House jumped out front in road and bridges funding discussions, but their proposals were untouched until Lt. Gov. Tate Reeves introduced his "BRIDGE" Act a few days before a deadline day. Ultimately, disagreement about how to divert additional funding to infrastructure died again this year, despite the Republican supermajority.
Ed-Formula Re-write
More than a year ago EdBuild presented the Legislature with a proposal for a new weighted student funding formula to fund Mississippi's public schools. In 2017, legislative leaders did not file a bill, however. This session, House Speaker Philip Gunn did file a bill, and while it made it out of the House, it died in the Senate after enough senators voted with Sen. Hob Bryan, D-Amory, to kill the proposal.
'Anti-Gang' Act
Sen. Brice Wiggins, R-Pascagoula, and Rep. Andy Gipson, R-Braxton, pushed "anti-gang" legislation that would have broadened the definition of a "gang" as well as add an additional penalty and sentence for any crime proved to be "criminal gang activity," for a minimum of five years and up to 15 years in prison. The Legislative Black Caucus held a hearing on the potential costs of the bill, and the legislation ended up dying.
Disenfranchisement Study Committee
A measure to create a study committee to look at Mississippi's suffrage and disenfranchisement laws died in the Senate this year. Sen. Hob Bryan, D-Amory, said he plans to study the current disenfrachisement laws anyway this summer. On Tuesday, five men and a class of Mississippians disenfranchised from voting brought a federal lawsuit with the Southern Poverty Law Center against Secretary of State Delbert Hosemann. They are challenging the State's disenfranchising list of crimes that prevents some Mississippians from voting forever as well as the process to gain suffrage.
Email state reporter Arielle Dreher at [email protected].