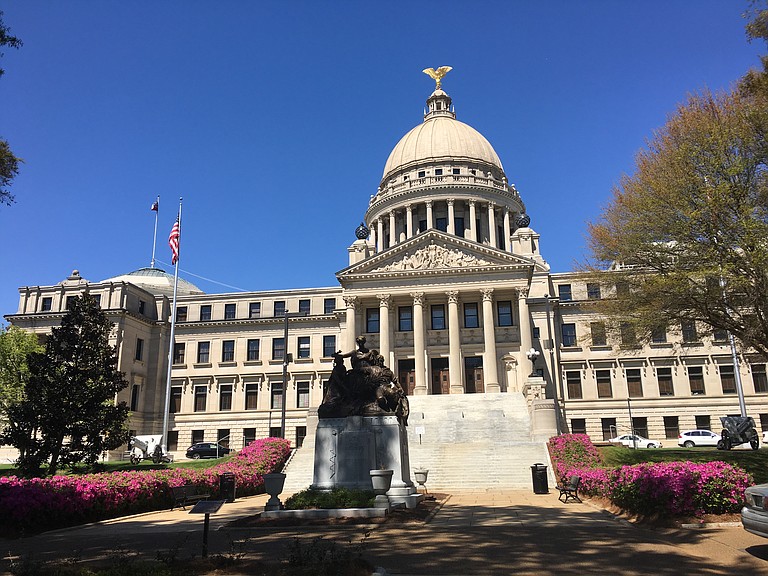 JACKSON, Miss. (AP) — Top Mississippi lawmakers said Saturday that they have agreed on a bond package of nearly $250 million to finance several projects.
Other members of the House and Senate were haggling over details of a nearly $6 billion state budget for the year that begins July 1.
Negotiators were facing a Saturday evening deadline to file final versions of bond and budget bills. If all goes as scheduled, the full House and Senate will start debating and passing those bills Sunday, and the three-month legislative session will end sometime next week.
The bond package includes $50 million to replace some local bridges, said Senate Finance Committee Chairman Joey Fillingane, a Republican from Sumrall.
The package also has $82.5 million for universities, $25 million for community colleges, $40 million for the state Department of Finance and Administration and $45 million to help Ingalls Shipbuilding, said Fillingane and House Ways and Means Committee Chairman Jeff Smith, a Republican from Columbus.
They told The Associated Press that the bond package would also provide money for loan programs — $5 million for small cities and counties, $1 million for sewer projects and $1 million for water projects.
A separate $20 million bond bill for Mississippi Development Authority, the state's job-creation agency, has already been sent to Republican Gov. Phil Bryant.
Fillingane said the bond package agreed to Saturday would not finance items in specific parts of the state that are represented by powerful lawmakers: "There are no pet projects in any of this."
The state issues bonds to provide money for big-ticket items, and the bonds are paid off over several years. If legislators and the governor agree on projects, the bonds must also be approved separately by a state commission made up of the governor, state treasurer and attorney general.
Last year, legislators could not agree on a bond package for universities or community colleges.
"I think it would be highly unusual to go two straight years without having one," Fillingane said.
Republican legislative leaders said Friday they had hit a dead end in discussions about creating a comprehensive plan to put more money into highways. The House would not agree to Lt. Gov. Tate Reeves' insistence on a plan requiring cities to increase their own infrastructure spending in order to receive state money for infrastructure projects. House Speaker Philip Gunn said most cities in Mississippi are small and can't afford to spend more than they already are.
Smith said Saturday that there is a "huge move" among House members who want to delay a final vote on bond bills as a way to force more discussion on a long-term transportation funding plan. He said that "would be a disaster" because it could ultimately cause the bond bills to fail.