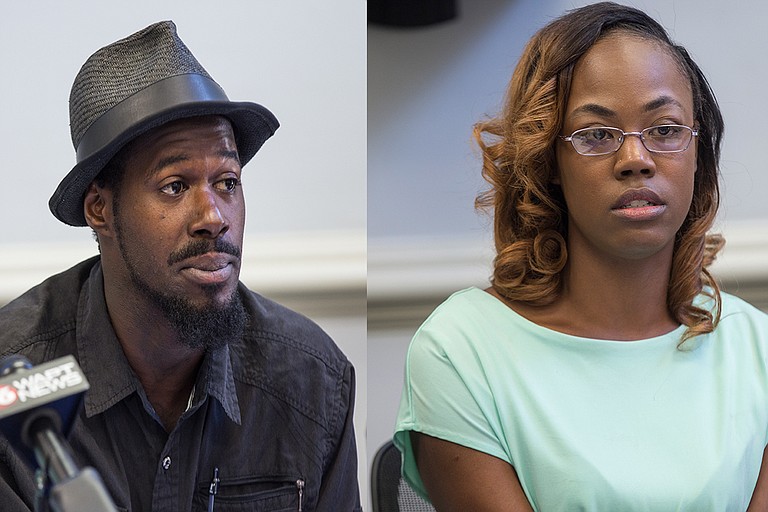 JACKSON — Ten black residents in Madison County are suing the county and sheriff's department, which stopped, searched or arrested them. They allege that the county's policing strategies disproportionately target them and not white residents—with officers even pre-checking 'black,' 'male,' and 'arrested' on paperwork before knowing who they would apprehend. They also allege that deputies used the word "n-gger" during arrests.
Now, after a half-year of discovery in the case, the ACLU of Mississippi is asking the federal court to certify it as a class-action complaint, meaning their lawsuit would be on behalf of all black residents in Madison County, not just the named plaintiffs.
Attorneys argue that Madison County's policing program violates black residents' rights outlined in the Fourth Amendment, the Equal Protection Clause of the 14th Amendment and Title VI of the Civil Rights Act. The ACLU of Mississippi released data found during discovery at a press conference Wednesday.
Black residents only make up 38 percent of Madison County's population, but 77 percent the Madison County Sheriff's Department made between 2012 and 2017 were black individuals, ACLU data show.
The ACLU of Mississippi brought the lawsuit in May 2017 after a year-long investigation of policing strategies. Public records show that the Madison County sheriff's department targets black communities, the ACLU argues.
"Almost 81 percent of roadblock arrests in Madison County between May and September of 2016 were of black individuals," the complaint, filed last year, says.
The county denies most of the allegations in the complaint, and in its answer outlined Sheriff Randall Tucker's involvement in the community and schools with the goal of improving race relations.
"Upon entry to office, Sheriff Tucker also created a Madison County Community Advisory Group comprised of citizens, business owners, homeowners and others, both Black and White, to meet together and to discuss any and all concerns all citizens have in regard to the activities of the Madison County Sheriff's Department," the defendant's answer filed June 29, 2017, says. "One of the purposes for his creating this Group was to improve race relations in Madison County, which has been one of his main objectives since being elected to office."
Attorneys representing black residents in the county disagree.
"MCSD's own paperwork confirms that it targets Black citizens for arrest," said Joshua Tom, legal director for the ACLU of Mississippi, in a press release. "In the course of our class certification discovery, MCSD officials produced template forms that deputies use in the course of their duties, and on those forms from at least two officers appear pre-populated checkboxes marking 'black,' 'male,' and 'arrested.' The evidence will show discriminatory and unconstitutional policing, and we are looking forward to presenting all of the facts as our case moves forward."
Data from the ACLU of Mississippi show that 76 percent of roadblock arrests in Madison County are black residents. The Madison County Sheriff's Department denied that their roadblocks target certain communities or residents, "Black or White," their answer filed last year says.
"The roadblocks conducted by the Sheriff's Department over the last three years show that they were evenly disbursed throughout Madison County. Further, according to Sheriff's Department policies, each vehicle was stopped and certain information was uniformly obtained during these roadblocks," the defendant's answer says.
"... Any differences in the number of Black individuals and White individuals arrested during these roadblocks is irrelevant to the location of these roadblocks. Instead, these arrests were based on each individual arrested and whether probable cause existed for their arrest or whether a warrant was outstanding for their arrest."
Two plaintiffs in the ACLU's case testified about their experiences of roadblocks in the motion for class certification.
"Plaintiff Bessie Thomas testified that when she tried to speak to an MCSD deputy during a roadblock the deputy cut her off and, referring to the cars behind her, said, 'I've got all these n-ggers off the side of this road,'" the motion says. "Class member Quincy Smith stated that at a traffic stop, he witnessed a white MCSD deputy tell a Black MCSD deputy that he wasn't 'going to help a n-gger out' by letting a driver go without a ticket." (Note: The JFP adds hyphens to certain offensive words out of respect for our readers.)
The plaintiffs have also requested oral argument in the case.
Email state reporter Arielle Dreher at [email protected].