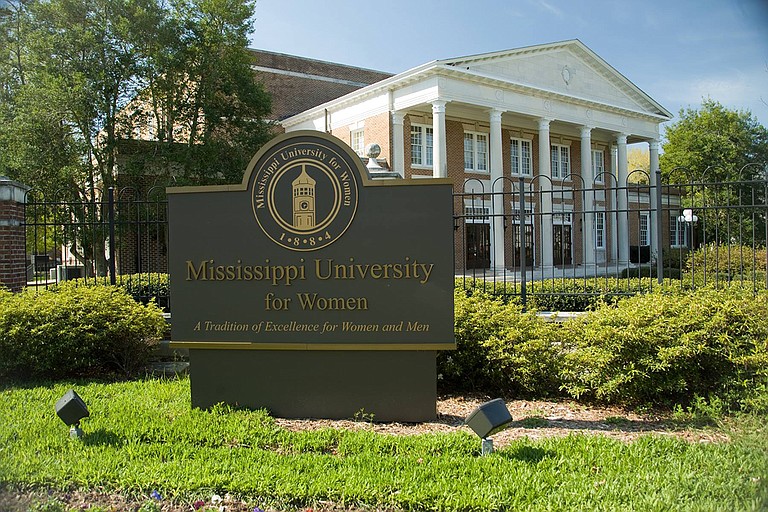 The Mississippi University for Women Alumni Association announced the recipients of its four annual alumni awards on Wednesday, March 7. The university will honor the winners during its homecoming convocation ceremony in Rent Auditorium at 10 a.m. on Saturday, March 24.
Madeleine Cunningham, this year's Distinguished Alumni Achievement Award winner, graduated from MUW with a bachelor's degree in bacteriology with a minor in chemistry in 1968. For more than 35 years, she has worked at the University of Oklahoma Health Science Center, where she has researched a childhood neuropsychiatric disease called PANDAS and developed a test to diagnose the disease. She co-founded Moleculera Labs to make her panel of tests commercially available in 2012. The Oklahoma Journal Record named her "Innovator of the Year" in 2013.
Jennifer Katool, a former MUW alumni association director and president, earned the Alumni Service Award. She graduated from MUW with a bachelor's degree in home economics education in 1978 and later returned to complete her Certificate in Culinary Arts at MUW. She also holds a master's degree in nutrition from the University of Southern Mississippi. Katool served on the MUW Culinary Arts Advisory Board, where she led the production of a scholarship-fundraising cookbook titled "Southern Grace." She has also served as the investment committee chair of the MUW Foundation Board and as board director since 2015, and has worked as a certified culinary professional with Sanderson Farms, Inc. for 32 years. This is her second award from MUW, having received the Alumnae Achievement Award in 2004.
Hayley Gilmore, who won the Outstanding Recent Graduate Award, graduated from MUW with a bachelor's degree in graphic design in 2008 and later received a master's degree in the subject from the University of Memphis. She currently works for the Office of Public Affairs at Mississippi State University. She designed posters for the 2017 Women's March on Washington, and one of her pieces with the slogan "A Woman's Place is in the Resistance" went on to become part of the Library of Congress' archive of American protest art. She founded the group Ladies Who Design, which aims to build up the community of female designers and creators through mentoring, collaboration and support.
Distinguished Achievement Award winner Eric Harlan is a faculty member at MUW who has been employed in the Department of Communication, teaching broadcasting, public relations and speech, for 27 years. He serves as faculty adviser and general manager for WMUW 88.5 FM "The Edge" and online radio. Harlan has previously served as the technology coordinator for the Department of Communication and faculty sponsor of the BlackList Honorary Social Club, and he also has assisted the Speech and Hearing Department in helping young people with speech difficulties.
For more information, visit the Mississippi University for Women Alumni Association website at longblueline.muw.edu.
VEX Robotics Competition at USM
The University of Southern Mississippi hosted 108 teams and nearly 700 students from across the state for the 2018 Mississippi VEX Robotics State Championship on March 2 and March 3. Students from second to 12th grade took part in the state portion of the competition, and 22 of the participating teams will now advance to the VEX World Championship in Louisville, Ky., in April. The winners include five high-school teams, nine middle-school teams and eight elementary-school teams.
VEX Robotics, a company that provides educational and competitive robotics products to schools and universities worldwide, hosts the competition in partnership with Robotics Education and Competition Foundation, which uses hands-on robotics programs to increase student involvement in science, technology, engineering, and mathematics fields.
The competition tasks students with designing and building their own robot to play against other teams in various engineering challenges. USM hosted the state tournament at the Payne Center on its Hattiesburg campus, and the university had about 50 students volunteer for the event.
The REC Foundation is also partnering with USM to present two $2,000 scholarships to incoming freshmen for the fall semester. For more information, visit usm.academicworks.com/opportunities/11571. Learn more about Vex Robotics and REC at vexrobotics.com and roboticseducation.org.