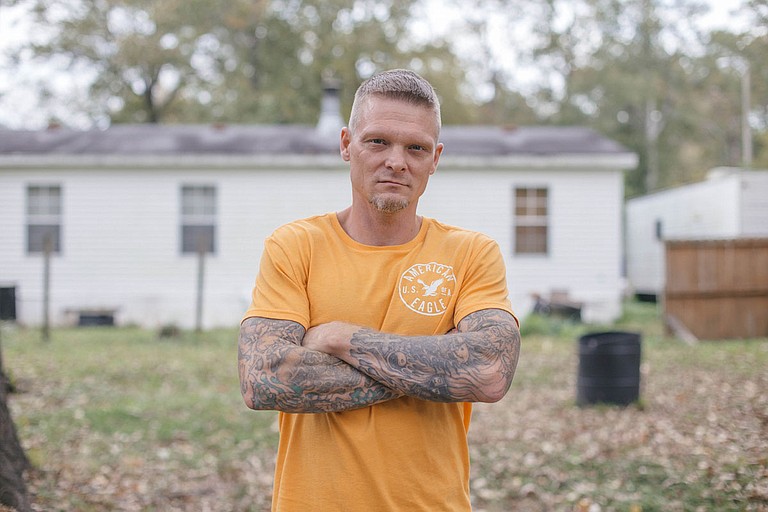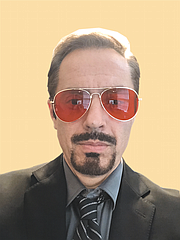 Let's jump right to it—we're announcing exciting changes with this issue. We've been planning for months how we will best serve the reader, how we serve local businesses and help make Jackson the best place we can moving forward.
In print, we are now Jackson Free Press Magazine. Our team has re-imagined and redesigned the publication to be more pleasing to the eye, and to present tons of interesting tidbits of information, longer story-telling features and in-depth listings.
In fact, "feature" is the critical word. We've heard frequently from readers that your favorite JFP articles go in-depth and tell engaging stories, such as Editor-in-Chief Donna Ladd's cover story on Benny Ivey and other men working to overcome crime and addiction. For news-focused articles, that means looking for both the causes and solutions for problems facing the city and state. For arts and culture, that means focusing more on the people behind those stories, including "why" and "how."
We've also heard it can be tough to get through an issue of the JFP in one week, especially those dense with rich content. We've been thinking for a while about how best to position the print publication and website to serve our readers and advertisers.
Step one: This magazine will be published every two weeks, not weekly. Our focus in print will be narrative feature pieces—built around stories about real people—on both news-related and cultural topics. Breaking news and most opinion will move exclusively to the online Jackson Free Press, where real-time content and commentary are best consumed and discussed. Ultimately, our goal is to put out a publication that makes you want to turn your phone over, lean back in a good chair, and read a story you can't put down.
Step two: We're redesigning Jackson Free Press online. The new design will be mobile-first, and will give us an opportunity to present very appealing layouts and photography in story packages. We're moving our entire 15+ year archive of stories (not a simple task) while taking advantage of the new system to present stories in different, exciting ways. We hope to launch that new site in July, at which point we hope you'll bookmark it, and return over and over again! (Oh, and, yes, our team is using words "podcast" and "more video" frequently as well, so keep an eye out.)
I won't pretend market forces don't influence these changes—paper prices have risen dramatically this year (I'll leave the "tariff talk" for online) while, at the same time, digital advertising options have exploded. By making this move now, we feel we can offer extraordinary benefit to our readers and the advertisers who want to reach our engaged readers through a mix of print and online marketing opportunities.
Nielsen Scarborough reports that the Jackson Free Press has more than 97,000 cumulative ("unique") readers of our print product; in May 2018, we had more than 105,000 unique visitors to our website. So, finding ways for advertisers to reach our audience in both mediums—affordably and targeted—is helping shape our strategy.
Meanwhile, JFP Digital Services 
(jfpdigitalservices.com) has grown by more than 300 percent in the past 18 months. It offers web design, content, social-media and e-mail marketing, logo design, print collateral and more for local businesses and organizations. We're particularly good at working with local service firms who need to convert web visitors into paying clients. If you want your website to generate leads and appointments for you, give us a call. (Or if you need to be a better "publisher" on the web and in social channels, that's our bread and butter. Reach me at 601-362-6121 ext. 17 or [email protected].)
JFP Digital has now added programmatic and retargeting advertising services, along with search-engine marketing. If you'd like a local resource for digital advertising advice—someone knowledgeable to meet with you regularly and work with you to meet your goals—call or write!
Now, let me talk about who has led these changes. We recently said goodbye to Arielle Dreher, with us for three years as our state reporter. Arielle did a fantastic job with award-winning reporting and dogged, shoe-leather, document-scouring investigations. She brought a fantastic attitude to the office every day and was a delight and inspiration for her co-workers and managers. And she helped envision these new products. Watch for an exciting new state reporter to arrive in August to pick up where she left off.
Ko Bragg, our city reporter since just last fall, first received a Bringing Home the World fellowship from the International Center for Journalists, which is sending her to Liberia for two weeks in July to report for the JFP. She then learned that she is a Reveal investigative fellow, with a hefty stipend to do in-depth reporting for us on juveniles tried as adults. And no city coverage we've done or seen rivals her work to date.
The news team—Arielle, Ko and Donna—won multiple awards this spring including Best in Division (and the most in the state) from the southeastern Society of Professional Journalists.
Kristin Brenemen, Zilpha Young, Amber Helsel, Micah Smith and Dustin Cardon played huge roles in the print and website redesigns; Meghan Garner is juggling digital services and sales tasks, and new client website design and launches.
We have three amazing in-house interns this summer: Marie Weidmayer (news), Kristina Domitrovich (editing) and Z'eani Furge (video) for online and print.
Kimberly Griffin, associate publisher, has collaborated with advertisers about the changes. And Cassandra Acker supports the team through office management, sales assistance, and our distribution team rocks.
We're excited to roll into the second half of 2018 with this new look, new focus and a determination to continue producing fantastic solutions journalism and culture coverage with the goal of improving the lives of Jackson-area residents. Thanks for being such a critical part of it!