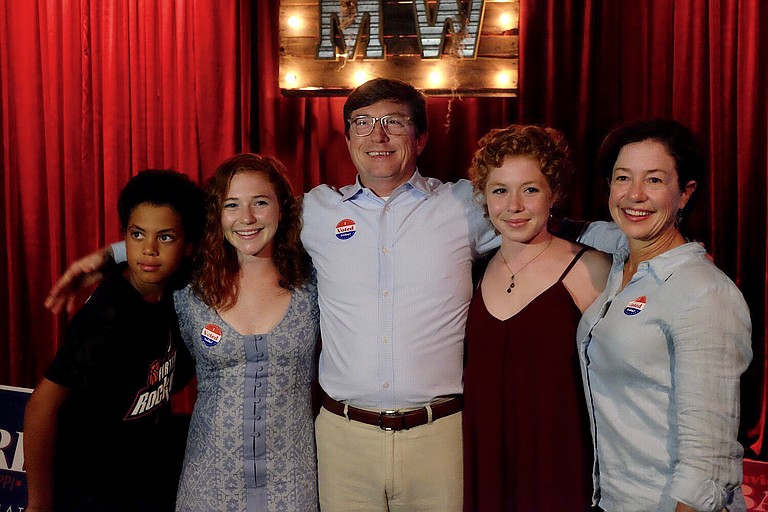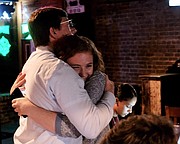 GULFPORT, Miss. — With his family by his side, Rep. David Baria, leader of the Mississippi House Democratic Caucus, declared victory in his bid for the Democratic nomination for U.S. Senate Tuesday night.
"We were outspent by our opponents something like four-to-one," Baria told a crowd of around sixty supporters gathered at Murky Waters BBQ in Gulfport. "But money does not buy Mississippi, folks."
Baria defeated Democratic opponent Howard Sherman by double digits in Tuesday's runoff election, after placing a close second to Sherman in the June 11 primary. He will now face incumbent Republican Sen. Roger Wicker in the November general election.
Throughout his primary campaign, Baria emphasized his support for criminal-justice reform, the protections of the Affordable Care Act, Medicaid expansion, and equal pay for women.
Baria said he made the decision early on to run an authentic campaign as an unapologetic Democrat, not as "Republican-lite."
"We decided at the beginning to run the campaign we wanted to run," Baria said. "We didn't want to be middle-of-the-road, trying to run away from who we are and what we stand for, so we decided to do this the way we wanted to do it."
Wicker, Baria said, has been in Washington for 24 years and has millions in campaign cash at his disposal. "But I ain't scared," Baria said. "Because every time I've been involved in a campaign, I've been the underdog. I've been outspent two or three to one, and we've come out on top every time."
While admitting that this is his first statewide race, Baria said he feels "confident" going into November. "I'm ready for this fight. I'm eager for this fight. And with you folks on my side, we're going to win this fight in November."
Not long after Baria's win was announced, Wicker's office released a statement congratulating Baria and adding that he "looks forward to seeing him on the campaign trail."
Baria will face Wicker in the general election on Nov. 6, 2018.
Read more about David Baria, including the transcript of a substantive JFP interview, at http://jfp.ms/2018elections.