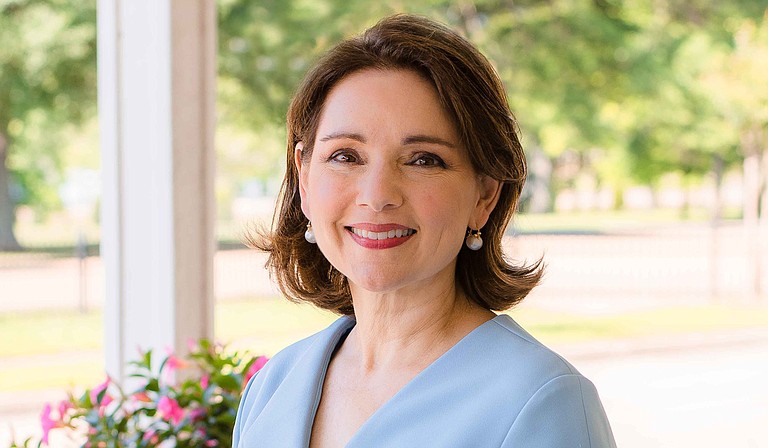 Jackson native Susan Garrard has spent much of her life volunteering and working with children and the community in her roles as president of Junior League of Jackson, and the president and chief executive officer of the Mississippi Children's Museum.
"Volunteering is an enriching experience, both for the person doing it and for the community," Garrard says. "Being involved in local volunteer organizations helps you learn a good deal about where you live, and how to appreciate the uniqueness and history of your neighborhood."
Garrard graduated from Mississippi State University with a bachelor's degree in communication and marketing in August 1983. She then received an associate's degree in fashion business from Fashion Institute of Technology, State University of New York in December of that year.
She moved to Jackson in 1984, and in 1994, she joined the Junior League of Jackson, an organization that promotes volunteerism for women and works to improve the quality of life in the Jackson community. She became the Junior League's president in 2002 and assisted in founding one of the league's signature projects, the Mississippi Children's Museum. She joined MCM's board of directors in 2003.
"I ... wanted to see (MCM) become an education laboratory for our state with a focus on literacy, health (and STEM subjects with an arts-integrated framework), as similar museums around the country had done before," she says.
She became president of the board around 2006, interim director of the museum in 2008, and then president and CEO around 2012.
The Greater Belhaven Foundation recently named Garrard as the chairwoman of the nonprofit organization's board of directors in spring 2018. Garrard has been a member of the foundation for six years and previously served as the organization's promotions chairwoman, in which she promoted neighborhood events such as Bright Lights, Belhaven Nights, Pumpkins in the Park and the Belhaven Arts Series in Belhaven Park.
As chairwoman of Greater Belhaven Foundation's board of directors, Garrard helps Executive Director Casey Creasey oversee the organization's ongoing projects, including renovations to the park and the construction of a new concert stage there.
Garrard and her husband, John Walter Garrard II, have two sons, Jack and William. In her free time, she enjoys reading, spending time with her sons and going out to eat at local restaurants.