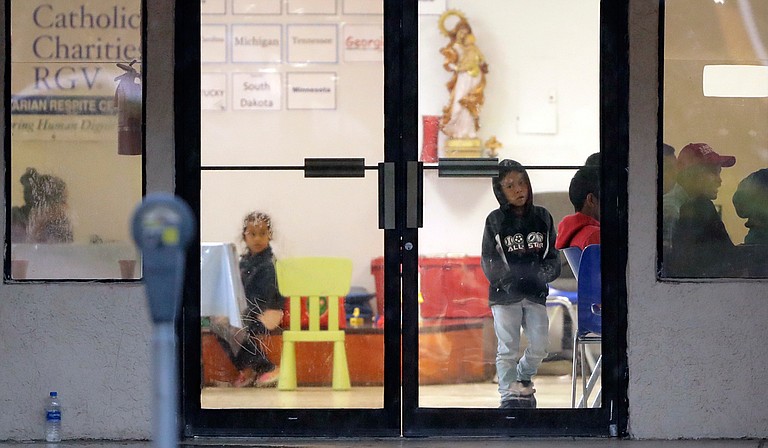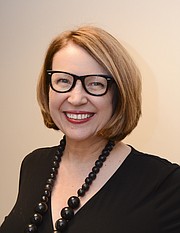 As a child in the 1960s and 1970s, I was a bit of a freak of nature in my hometown of Philadelphia, Miss. You could call me sensitive or soft-hearted, or as the odd insult still goes, I had a bleeding heart. It broke me up (and still does) to see an animal hurt, and I felt human injustice deeply in my bones as early as elementary school.
Racial injustice was everywhere. Just about everyone around me of any age called black people by the n-word when I was a little kid, and the word "drunk" often preceded the word "Choctaw" for no apparent reason. The language of feigned superiority was like being blanketed with hate every day from all sorts of people calling other humans lazy, criminal animals by nature.
"They can't help it," some people, usually women, would add after one or another disparaging remark, often out of the blue and apropos of nothing.
By then, the slurs were whispered more often because unlike a decade before, white folks were more afraid to yell racially disparaging statements across parking lots or at people walking up to the courthouse to register to vote.
For reasons that are still unclear to me, I hated the ugly "prejudice," as we called it then, as early as third grade. Maybe I was born with neurons firing logic because it never made sense to me that a human being could be lesser than another based on the tone of their and their family's skin.
I started to speak up about it, and white adults would call me an n-lover (using the whole word). I guess that's when my skin began to toughen about speaking up about things that matter. I still don't insult easily, although many try, especially when I talk about racism. A white woman is just not supposed to do that, it seems. Sorry.
In a way I dodged a bullet, being only 3 when men I knew killed civil-rights workers Chaney, Goodman and Schwerner, and the media and FBI poured into town. The worst of white resistance was beaten down by the time I learned to properly write my name, and it was whimpering underground with at least a chance of dying out over time. Or at least that's what I hoped as I got older and learned more about my town, state and nation's brutal race history.
I have often wondered what my life would've been like had I come along 10, 20, 50 or 100 years sooner. Would I have attended those festive lynch-mob parties, or might I have put my life on the line alongside black civil-rights protesters? Would I have sat on the veranda in a hoop dress ignoring the brutality, or helped people get through the underground railroad? Would I have been one of those people who were complicit by doing nothing amid evil?
This week, many of us are encountering one after another person who is defending Donald Trump's horrendous policy of taking children from parents on the border and caging them. The defenders are swallowing Trump's ugly bait as so many adults around me did when I was a child, and as my ancestors must have as they owned slaves and their kids fought for the South.
Yes, they were taught many lies, just as people are now. Trump is using the same tactics of dehumanization of dark-skinned people that Mississippi's secession governor, John J. Pettus, did about slaves on the eve of the Civil War, and as Gov. Ross Barnett did about black citizens in the 1960s before we named a reservoir after him and threw up green signs on the interstate in his honor.
The language of racial and ethnic oppression is always about convincing willing participants that other groups of human beings are like animals, mongrels and predators who "infest" our nation, as Trump tweeted this week about migrants and asylum seekers trying to find safety and opportunity in the U.S. Since he announced for president by slurring Mexicans as rapists and murderers, while pushing lies about "black-on-white" crime, he has fed group bigotry to those apparently ready on some level to hear and embrace his "prejudice."
This week, Trump's apologists jabbed pitchforks at anyone daring to say that children do not deserve this treatment. They claim that breaking a law (which asylum seekers aren't) justifies arresting the parents and locking up the children. It's the families' fault that they put their kids at risk, you damn liberals, they yell at anyone who wants the babies out of the cages. You try to tell them that people like Barnett said breaking laws (like trying to vote or register at Ole Miss) justified what they did then, too. No, it's nothing like that, they declare.
Except that it is. So far, American history has cycled through dehumanization of whatever group the majority culture (usually white Protestants so far, let's be honest) has decided is inferior to good, hard-working people because they make bad decisions, or have a disorderly "culture," or their parents commit a misdemeanor to try to save their kids. People who dehumanize simply show no interest in the causes of the problems they blame entire groups for harboring in their ranks, much less the solutions.
They get a rush of superiority by judging "the other" without compassion or regard to the biblical teachings so many of them go on and on about.
Children have never been immune to this bigoted dehumanization; Hitler's goons killed Jewish babies with glee. Here in the U.S., slave children were stripped from their parents, with boys beaten by owners who often raped and impregnated young teen girls for their own pleasure and to produce new labor. (Call it long-range planning.) Native American children were stolen and put into boarding schools. Black boys, especially, have always felt threatening to many whites, studies show, accounting for why so many justify the killing of unarmed black children they deem "scary."
Horrendous crime policies were designed around the neo-conservative myth that young black and Hispanic boys made up a terrifying "super-predator" generation by nature, and those policies fueled mass incarceration and, ultimately, cycles of poverty, trauma and more violence.
Thus, it's not really a surprise that so many red-blood American white people are defending brown kids spending a few nights, or weeks, in cages—which are really just big chain-link rooms, they try to tell us. This dehumanization habit is embedded deep into our white DNA, and people like Trump purposefully trigger it with terrifying talk about MS-13 (which started in Los Angeles) and wild-eyed Mexicans coming for our women, just as the Ku Klux Klan and other racists ginned up fear of white women being raped to justify racism and violence.
That is exactly the way state bigotry has always worked—and it always will until we make it stop.
Read more about Donna Ladd at donnaladd.com and follower her on Twitter @donnerkay.