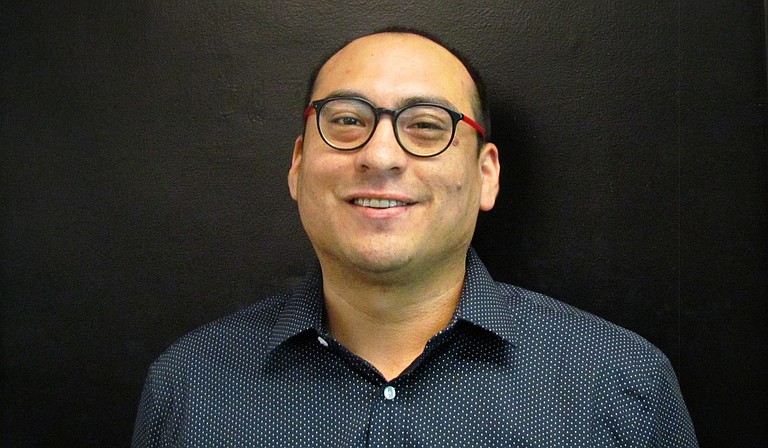 Mississippi Coding Academies, a joint project between Innovate Mississippi and the Mississippi Development Authority, recently named Belhaven resident Javier Peraza as an instructor for two new coding classes that will launch at the end of June.
Peraza, 35, was born in Los Angeles and moved to Dallas with his family in 1996, when he was 13 years old. He dropped out of high school in the 10th grade because he felt like "education wasn't for me" at the time, he said.
"After a while, I realized that was a terrible decision I had made in my life," Peraza said. "I ended up working a bunch of lousy jobs for years, until one day, I realized that I needed to get my life together and get my (General Education Diploma)."
Peraza earned his GED in 1999 and later attended community college at Richland College in Dallas. While there in 2008, he became interested in the world of politics.
He was taking a class on government when his professor offered an extra-credit assignment that involved taking a picture with a staff member of then-Sen. Barack Obama's 2008 presidential campaign during a rally.
"After hearing (Obama) speak, I decided that I would vote for him and help get him elected, so I started looking into how I could get involved," Peraza said.
He learned that the Obama campaign was offering a six-week internship for campaign organizers and decided to sign up. When campaign staffers informed him he would need to fly out to one of the swing states for the campaign, Peraza said he was initially reluctant because he was still in college and short on money. Ultimately, he chose to enter the program and traveled to Milwaukee. After the 2008 primary, the Obama campaign hired him as a field organizer.
After the 2008 election, Peraza returned to Dallas and worked as an organizer for health-care reform efforts in Texas. While there, he also finished his coursework at Richland College, earning his associate's degree in 2010. After his experiences in Milwaukee and Dallas, Peraza chose to continue his education at the University of San Francisco, where he majored in political science.
He took about a year a half off from college to work on Obama's 2012 presidential campaign. Then, he returned to USF, and during his senior year, he decided to become a teacher. He joined Teach for America, a nonprofit organization that helps find educators for low-income schools, and the organization assigned him to the Jackson Public Schools district.
Peraza moved to Mississippi from San Francisco in 2014 and worked at Forest Hill High School for one year before becoming a debate coach at Murrah High School. He stayed in that position until May 2018.
While at Murrah, one of his debate students expressed an interest in learning how to code, and prompted Peraza to develop a program that would teach kids that computer skill. Peraza contacted a friend, Devon Cantwell, and together, they created a start-up called Jackson Kids Code in 2017, so students like the one in his debate class could have an avenue to learn coding, Peraza said.
"Jackson Kids Code was initially going to act as a year-round coding course, but later, the focus shifted to summer coding camps," he said. "Later, I found out that Innovate Mississippi was setting up its Mississippi Coding Academies around the same time, and I met up with the organizers to see how we could cooperate. After Innovate started expanding its operations and taking on more students, they invited me to work as an instructor, and I accepted."
As an instructor at Mississippi Coding Academies, Peraza puts together lesson plans and evaluations for students. He is also working on a coding program for JPS students called the Mayor's Summer Jobs Coding Program, which is a partnership between Innovate, Mayor Chokwe Antar Lumumba's office, Apple and other organizations. Four Coding Academies students will teach the JPS coders XCode (the programming language that Apple uses), and then, participants will go to businesses and work on building apps.
"I love working with the kids in these programs because they're hardworking and have a lot of guts, courage, determination and motivation to stick with a program for so long," Peraza said. "These students are dedicated to bettering their lives by learning to code."
In addition to his work with the academies, Peraza is in the process of obtaining a master's degree in criminology at Delta State University.
For more information about Mississippi Coding Academies, visit mississippicoding.org.