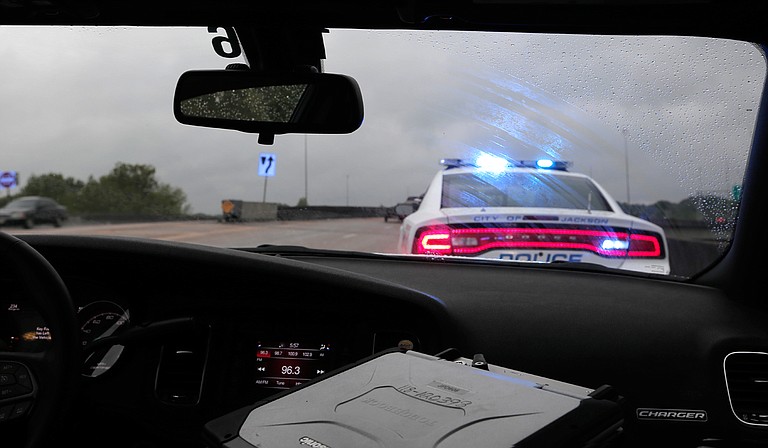 JACKSON — Just one month after Mississippi Bureau of Investigations officially began handling officer-involved shootings in Jackson, it has been harder to get information previously available to citizens and reporters following these incidents.
Mississippi Department of Public Safety Communications Chief Warren Strain, who now handles all communications concerning officer-involved shootings in Jackson, told the Jackson Free Press that it is MBI's policy not to discuss open or closed investigations with anyone who is not law enforcement or a district attorney.
On May 8, the Jackson City Council approved a memorandum of understanding between the City and the state agency. Just a half-day later, the Jackson Police Department reported the City's eighth officer-involved shooting since Mayor Chokwe A. Lumumba took office in July 2017. During a traffic stop around 1 a.m. on May 9, a JPD officer pulled over Elliot Reed and Chauncy Reed, apparently brothers, at the Valero gas station on Cooper Road.
Public Information Officer Sgt. Roderick Holmes said in a statement that the officer and the suspects exchanged fire. The officer did not suffer any serious injuries, but Elliot died at a local hospital following the incident. Chauncy, who survived, was charged with aggravated assault on a police officer and capital murder. Elliot is the third person to die at the hands of JPD in 2018.
Holmes' statement following this shooting was the last time reporters got information via email about developments in an officer-involved shooting, and this could be the reality going forward. Another one took place on June 1, but save for a tweet from JPD starved for critical information, there has been little other information about the shooting.
"#JPD is at the scene of an officer-involved shooting that occurred in 100 block of Calhoun St.," the tweet reads. "MBI is currently at the scene conducting the investigation. No additional info available."
Holmes is aware of the concern that people will get less information following officer-involved shootings, but he cannot do much about it.
"That's out of our hands, because once (MBI) takes the investigation over, which as soon as it's an officer-involved shooting ... there is very limited information if an that we're able to release at that point because it is their active investigation," Holmes said.
Considering JPD likely never released the names of officers involved or the status of the investigation. The added lack of details from MBI compounds the information blockage.
The two aforementioned shootings are the only two officer-involved shootings MBI has investigated, despite Mayor Chokwe A. Lumumba informing the family of Lee Edward Bonner at a city council meeting in March that MBI would be stepping in to handle that case.
'A Fact-finding Entity'
In the last couple of weeks, the mayoral-appointed officer-identification task force sent notice to MBI about the members' desire to bring in a speaker from the agency to discuss its investigative process, but has not yet received a response. Attorney CJ Lawrence, the chairman of the task force, said at the last meeting on June 4 that it gives the members reason to question transparency from MBI.
Strain told the JFP that the legal department is working on some kind of statement in response to the task force, but added that "typically MBI is not a policymaking entity; it is a fact-finding entity."
After three months of bi-weekly meetings, the task force has yet to delve into the City's use-of-force policy. However, the members said they will give the mayor their recommendations by the end of August.
A Bit of Sunshine
Despite less forthright information from City or MBI officials, some sunshine is peeking through to illuminate how the system works.
At a June 4 city press briefing, the mayor offered a glimpse into the officer-involved shooting on Calhoun Street. "We do know that one of the individuals involved in that admitted to firing at the officer," the mayor said.
Local media reported that the man injured in the shooting was taken to an area hospital with non-life threatening injuries and that the officer was not injured. No further information was made available by press time.
An April Hinds County grand-jury affidavit of no-bills surfaced last week, and it shows a failure to indict JPD officers who have killed citizens in at least three incidents since November 2017.
Officer Rakasha Adams was apparently involved in two of those deadly officer-involved shootings: one in November claiming the life of an unidentified man who allegedly brandished a knife at her, and the other in January, claiming the life of 21-year-old Crystalline Barnes.
The Barnes family hired a high-profile Baltimore-based attorney, Jason Downs, who served as legal counsel to the Freddie Gray family. At a press conference outside City Hall in May, Downs said he believed Officer Albert Taylor was the second person involved with the Barnes shooting, and he is listed on the "no bill" list under the same case as Officer Adams.
Downs, along with Mississippi attorney Carlos Moore, filed a petition on May 21 against the City of Jackson to retrieve the names of the two Jackson Police Department officers who were involved in the Barnes shooting following a traffic stop.
At press time, it is not clear if this no-bill list from April 2018 has any effect on Downs and Moore's demand for JPD to release the names of officers who shot and killed Barnes.
Email city reporter Ko Bragg at [email protected] and read more at jfp.ms/policeshootings. Follower her on Twitter for breaking news at @keaux_.