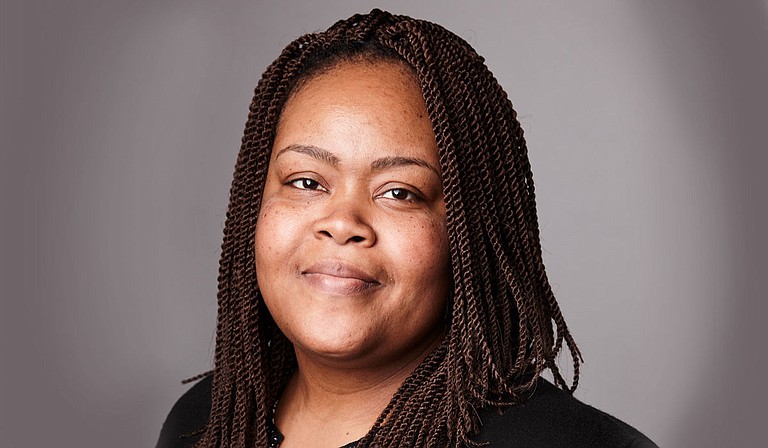 Hope Crenshaw, 35, wants to better educate youth about sexual and reproductive health in her role as the new executive director of Teen Health Mississippi, based in Jackson.
"My goal is to really work from a holistic perspective and to make sure that we're not just working with a limited perspective on understanding youth sexual and reproductive health, but that we're looking at other issues such as mental health, and how that impacts youth sexual and reproductive health," she says.
Crenshaw grew up in the small town of Crenshaw, Miss., in the Delta—but with no relation to the town's namesake—where she says she had adults who helped guide her in the right direction, while many of her friends did not.
"I've always had a sense of community, but I also know what it looks like when youth don't have, necessarily, access to resources and adults who will help them achieve the next level or achieve their goals," Crenshaw says.
That sense of community is essential to furthering the mission of Teen Health Mississippi, she says. "Part of all of my educational experiences was really trying to figure out how do we propel underserved communities forward and essentially what's holding them back," Crenshaw says.
"When I linked up with Teen Health Mississippi, and I found out about what they do, I really saw that's at the heart of what their mission and their goal is—to really get youth access to resources, get youth access to information."
Crenshaw attended Madison Shannon Palmer High School in Marks, Miss., and then went to Gustavus Adolphus College in St. Peter, Minn., where she received a bachelor's degree in sociology and anthropology in 2004.
After that, she enrolled at Minnesota State University, Mankato, where she received a master's in sociology in 2006, and then attended the University of Mississippi, earning an education specialist degree in educational leadership in 2010.
Crenshaw also received a doctorate in education policy studies from University of Illinois at Urbana-Champaign in 2016.
When Crenshaw became the executive director of Teen Health Mississippi on May 15, that meant relocating to the 
capital city from Clarksdale but she says that living in Jackson has been good.
"I've heard wonderful things about the people in Jackson, and I just look forward to working with them and just being a part of the overall Jackson community," she says.