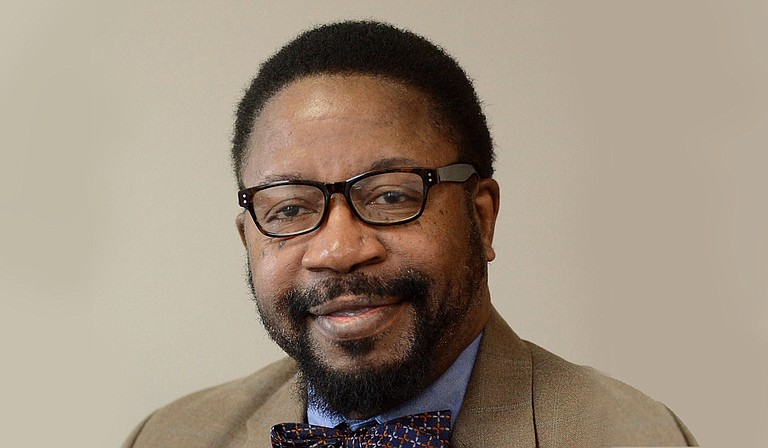 JACKSON — It has been almost four years since the Mississippi Department of Corrections was turned upside down after a federal grand jury indicted former Commissioner Christopher Epps on several counts of wire fraud, bribery and money laundering.
The grand jury indicted Epps and former Mississippi legislator Cecil McCrory on Nov. 6, 2014. The next day, Gov. Phil Bryant wrote an executive order directing the interim commissioner to rebid any contract that was caught up in the Epps scandal and ordered a comprehensive review of MDOC's contracting and procurement process. Gov. Bryant created a task force to examine MDOC's contracting process.
On July 31, 2015, Bryant issued another executive order, asking MDOC to become a "Certified Purchasing Office" by March 31, 2016. More than two years after that deadline, MDOC finally achieved that status late last year when Victor Cavett, an accountant in MDOC's purchasing office, received his universal certification as a professional public buyer.
Now MDOC is one of 10 certified purchasing offices in the state. Ross Campbell, director of purchasing, travel and fleet management in the Department of Finance and Administration, said the distinction allow an agency to issue a request-for-proposal for commodities or services. In MDOC's case, commodities contracts are predominantly with food and uniform vendors, Transparency Mississippi shows.
"If they want to do an RFP for commodities or services ..., they do not have to come to the board to get approval to do it," Campbell told the Jackson Free Press.
Even as a certified purchasing office, MDOC must still comply with state law and bring all contracts not characterized as "non-IT commodity" to the contract review board. MDOC, like all state agencies, must purchase from vendors registered with the state.
MDOC operates with a more than $341-million budget, and Cavett estimates that the agency could spend $100,000 or more in a week. The cost per inmate per day varies, but in 2016 was valued at $49.79, a 2016 Joint Legislative Committee on Performance Evaluation and Expenditure Review report says. The cost for inmates in regional facilities and private prisons is lower than that. MDOC is required to spend less (10 percent) on private-prison inmates, state law says. With the number of incarcerated Mississippians hovering at around 21,000 and then 32,635 men and women on parole or probation, MDOC's costs are constant.
Cavett expressed the importance of maintaining independence when procuring contracts.
"We have to make certain that the items are competitively procured," Cavett said in a press release.
"That is to say, that we have enough quotes or submissions from vendors to ensure that we are getting good prices."
His caution is likely, in part, due to the governor's executive orders, as well as budget challenges. MDOC posted a budget deficit last year, causing the agency to scale back operations at South Mississippi Correctional Facility. Immediately after the 2018 legislative session, sheriffs gathered at the Capitol to complain about MDOC removing inmates from regional facilities, which sheriffs' departments statewide rely on for their own budgets.
Beyond commodity contracts, previously, PEER has encouraged MDOC to renegotiate the state's private-prison contracts with the Management and Training Corporation. In federal court earlier this year, MDOC officials revealed that the state's contracts with MTC and with medical provider, Centurion, required such low staffing levels that both MTC and Centurion hired additional staff beyond their contractual obligations at their own expense.
Separately, costs at MDOC largely reflect the inmate population, and after statewide criminal-justice reform in 2014, the number of incarcerated Mississippians dropped; however, in the past year, that number has inched back up.
Cavett is the primary contractor in the MDOC office and the only purchasing agent with universal certification.
Email reporter Arielle Dreher at [email protected].