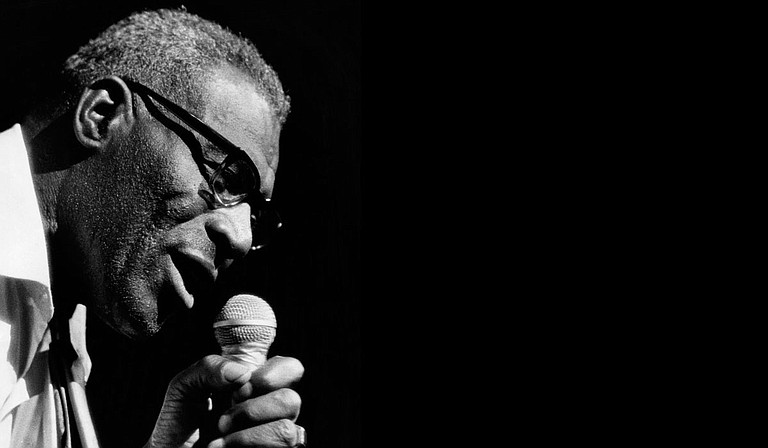 MERIDIAN, Miss. (AP) — Three singers, an author and a photographer will be the newest additions to the hall of fame at the Mississippi Arts and Entertainment Experience.
The interactive museum opened in late April in Meridian. The new honorees were announced Thursday and will be inducted Aug. 25, the Meridian Star reported. They are blues legend Howlin' Wolf, country singer Charley Pride, folk rock singer Jimmy Buffett, writer Willie Morris and photographer William Eggleston.
Howlin' Wolf, born Chester A. Burnett, was from White Station, Mississippi, and became famous on the Chicago blues scene. A guitarist, harmonica player and blues singer, Burnett was known for his signature howl and booming voice. Some of his greatest hits include "I Ain't Superstitious," ''Spoonful" and "Smokestack Lightning." He died in 1976.
Burnett's parents divorced when he was one year old, and his mother, Gertrude, later threw him out of the house when he was a child for refusing to work on the family farm. He moved in with his uncle, a preacher named Will Young, who treated Burnett badly. When he was thirteen, Burnett ran away to live with his father on the Young and Morrow plantation near Ruleville, Miss. There, Burnett met and befriended blues musician Charlie Patton, and began taking guitar lessons with him after Burnett's father gave him his first guitar in 1928. He also learned to play harmonica from Sonny Boy Williamson II and taught himself to sing by listening to records by artists such as "Blind Lemon" Jefferson and Tommy Johnson.
In 1941 Burnett entered the Army Signal Corps after being drafted, but suffered a mental breakdown and was discharged in 1943. He returned to playing music and moved to West Memphis, Ark., in 1948 and formed a band with harmonica players James Cotton and Junior Parker and guitarists Pat Hare, Matt "Guitar" Murphy and Willie Johnson.
Talent scout and record producer Ike Turner scouted Burnett in 1951 and arranged for him to record with producer Sam Phillips' Memphis Recording Service, the same studio that also discovered Elvis Presley, Jerry Lee Lewis and Johnny Cash. There, Burnett recorded "Moanin' at Midnight" and "How Many More Years," which made it to the top 10 on Billboard's R&B charts after their 1952 release. Leonard Chess, owner of Chess Records, bought Burnett's contract later that year, after which Burnett moved to Chicago and lived there the rest of his life.
Pride, 84, was born into a family of sharecroppers in Sledge. His chart-topping hits include "Kiss an Angel Good Morning" and "(Is Anybody Going to) San Antone," winning him three Grammy Awards. He was inducted into the Country Music Hall of Fame in 2000.
Buffett, 71, is a Pascagoula native. He is known for his hit "Margaritaville" and has fans who called themselves Parrotheads. He has owned a chain of nightclubs, a line of beach clothing and several resorts and casinos. He has also had his own Margaritaville record label.
Morris grew up in Yazoo City, which served as an inspiration for much of his writing. He was editor-in-chief of Harper's magazine and wrote memoirs called "North Toward Home" and "My Dog Skip." He died in 1999.
Eggleston, 78, was born in Memphis, Tennessee, and grew up in the Mississippi Delta near Sumner. His color-saturated photographs, often depicting everyday life, have been displayed in prominent galleries.
The five new honorees will join the previous hall of fame inductees: painter Walter Inglis Anderson, author William Faulkner, actor Morgan Freeman, author John Grisham, Muppets creator Jim Henson, blues artist Robert Johnson, actor James Earl Jones, blues artist B.B. King, sculptor George Ohr, rock singer Elvis Presley, opera singer Leontyne Price, country music singer Jimmie Rodgers, actress Sela Ward, blues artist Muddy Waters, author Tennessee Williams, actress and talk show host Oprah Winfrey, author Eudora Welty and author Richard Wright.