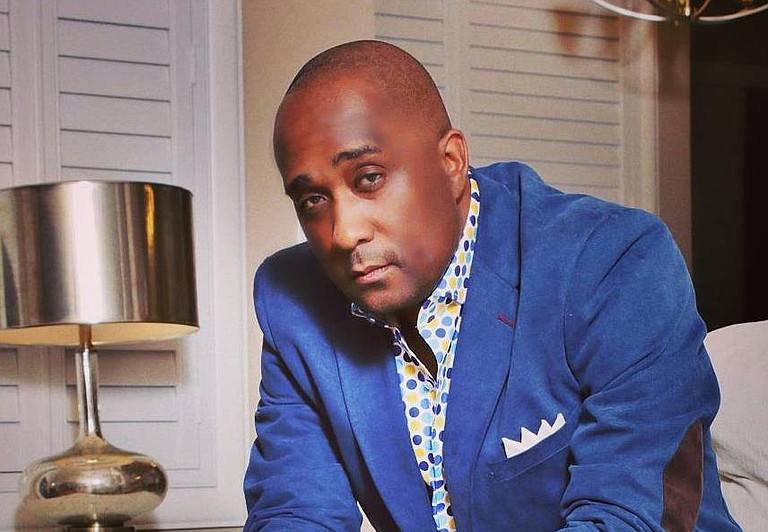 Maximus Wright's entry into the entertainment world began with a question: Why can't Mississippi be a destination for film and TV?
About six years ago, his daughter, Jaime Wright, approached him and said she wanted to try out for parts in Disney productions. To Jaime, then 14 years old, that meant eventually moving away from their home state.
"She told me, 'Dad, when I graduate high school, I'm going to have to leave Mississippi.' I was like, 'Why?' And she said, 'I can't be on television in Mississippi.' That struck a cord with me. That bothered me," Wright says.
Wright, a Yazoo City native who has lived in the Jackson area since 2004, began taking his daughter to auditions and says that he saw the scheme of things. These productions weren't attempting to build anything in Mississippi.
He decided to get more involved in boosting the local film community, hosting entertainment events and purchasing a camera to make his own short projects. In 2013, he launched his company, Phoenix Rising Entertainment, through which he now creates films and novels.
"When I was growing up, if they said, 'What do you want to be? You have a choice of being an astronaut, a writer or a ninja,' then I would have said, 'Looks like I'm going to be a ninja because I love Bruce Lee,'" he says with a laugh. "I really couldn't have fathomed that this is what I'd be doing."
While film wasn't a career path he anticipated, Wright says that he always loved movies and paid close attention to dialogue. Once he got into the field, though, all of his quirks made sense, he says, whether it was picking up on how people moved or their speech patterns.
Wright's latest project is a short film adapting part of his second novel, "My Name Is Lola." Initially, the events in "My Name Is Lola" were more of a backstory he had in his head for the titular character while writing his authorial debut, "Soul Damage."
He released "Soul Damage" in March 2017 and says that the book took off. He has since created a stage play based on the story and is currently working on a feature-length film adaptation, which he plans to premiere this year in November. Wright says he was grateful that people enjoyed the book, but he didn't like how some readers viewed Lola, the mother of main character Sirius.
"She had a lot of trauma in her own life, and it was just a vicious cycle," he says. "The way that some people were interpreting her was as a villain. And I didn't see her that way. That's what forced me to go back and say, 'Let's get more of this story so we can get a better look,' not necessarily to justify her, but to better understand what she came from."
He began producing a short film telling a portion of that story in November 2017, around the time he released "My Name Is Lola" in novel form. However, that wasn't his intention when the camera first started rolling. Instead, the purpose was to, well, roll the camera, as they had just bought new equipment and wanted to test it out.
Wright says that it may not have been the initial goal, but telling the story on film has allowed it to connect with audiences in a different way than the book.
"There's something about film, to me, that invites all these senses. You know, you can't taste it. But if you're really good at it, you can make them feel like they can taste it," he says. "That's what I like about film. It engages more of your emotion … visually and what you're hearing, audibly."
Should there be adequate demand for more of Lola's story, he says they may continue adapting her dramatic tale of drug addiction and trauma as a series of shorts. For Wright, the goal is to not only continue making content in Jackson, but also to further develop and promote the film industry in the Magnolia State.
"I feel that Mississippi has the greatest pool of natural talent in the world," he says. "There's a place called American Samoa, a little island in the South Pacific. You know their number-one export? Their number-one export is football players. … They produce more football players for the NFL than any state in the U.S.—more than Texas, more than Mississippi, more than Alabama.
"I want to do that for Mississippi when it comes to film. I want to not just create actors, but directors and producers. I feel that if Mississippi can realize that this is a viable option, then we'll be in a great place. We're perfect for film, … but we've still not seen that and we've yet to create a strong infrastructure for film. And the most important thing is you can't tell stories about Mississippi (in film) if Mississippians are not telling them."
For more information, visit pho3nixrisingentertainment.com.