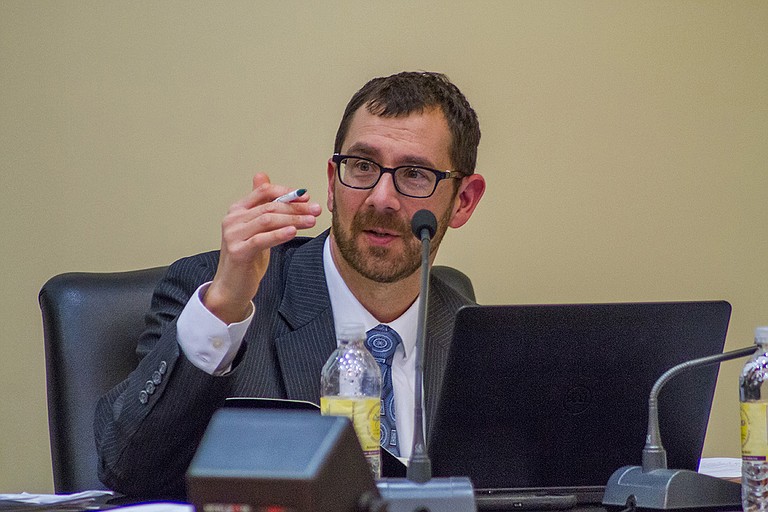 JACKSON — Jackson Public Schools and students should have a new superintendent before the first day of school on Aug. 8, Board of Trustees Vice President Ed Sivak told the Jackson Free Press.
"We certainly haven't had a vote on that yet, but I think the sense is ... we will move forward," Sivak said.
Three candidates are in the running, Dr. Dana Bedden, Dr. Errick Greene and Dr. Kenneth Simington.
"We're excited about the candidates that applied for the position and really enjoyed getting to know the finalists," Sivak said. "We're hopeful that we'll be able to announce something soon."
The Mississippi attorney general's Office is reviewing the candidates to ensure they meet qualifications in state law. The board sent the applications to the attorney general's office by mail on June 12, and the review usually takes about 30 days, Sivak said.
Results are expected either this week or next, Sivak said. From there, the board will move forward with the candidates, assuming they pass the background checks and the attorney general's review.
The time it takes for the attorney general's review is normal, and the length of time does not suggest something is wrong, Sivak said.
If no candidate has satisfactory results, the hiring process will not move forward, and Interim Superintendent Freddrick Murray will retain his position. "We're not going to settle in this process," Sivak said.
The school board extended the contract Murray into the coming fiscal year at its June 27 meeting to ensure a leader is in place for the start of the fiscal year, Sivak said.
"The terms of his contract remain the same," Sivak said. "He'll remain the interim superintendent until a permanent superintendent is named. At which time, he would move into a deputy superintendent position for the next contract year."
Email Marie Weidmayer at [email protected].