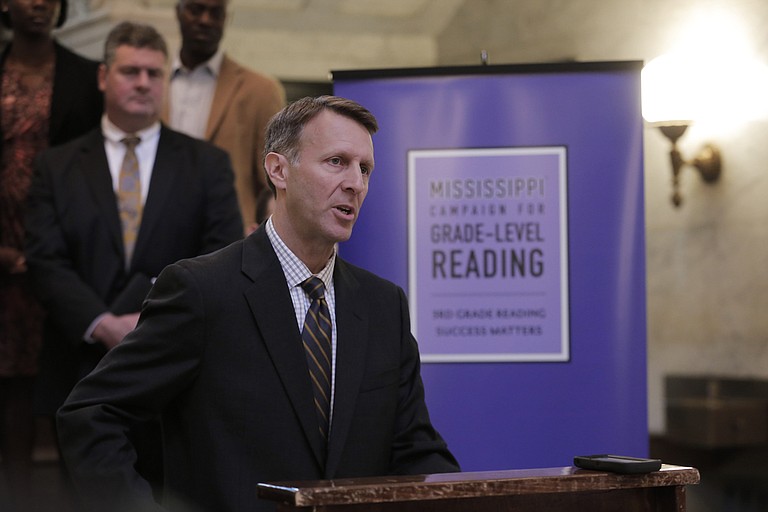 JACKSON — Just before Gov. Phil Bryant declared Jan. 21-27 "School Choice Week," Sen. Gray Tollison's voucher-expansion bill dropped. The Oxford Republican's legislation would vastly expand the use of vouchers—a way to use taxpayer money in private schools—beyond the limited special-education role they currently play.
Tollison's bill expands vouchers to any student who was enrolled in a public school during the previous academic year or is eligible to enroll in public kindergarten or first grade. Additionally, children of active-duty Armed Forces members or in foster care, as well siblings of students that already have ESAs would be eligible under Senate Bill 2623.
"My end goal is to allow a child the opportunity to get a good education, however that may be. There are other choices that many wealthy Mississippians take advantage of, but poor folks can't because they don't have the resources," Tollison told reporters in January.
The state's education scholarship accounts program allows vouchers that currently enable Mississippi kids with special-education needs to leave public schools and use state dollars to receive services or attend a private school.
The state's ESA program has yet to fully use the $3 million lawmakers appropriate to the program each year. This school year, there are 404 active ESA accounts, and 322 families have asked for reimbursements. MDE has paid out about $971,000 on ESA vouchers so far this year.
The voucher is worth $6,494, which families can use on tuition, textbooks, curriculum, computers, tutoring or therapeutic services or transportation, among other things. Tollison's bill would make ESAs an add-on program of the Mississippi Adequate Education Program formula, the state's education-funding formula—meaning that MAEP funds would pay for the special-education vouchers. His legislation keeps students with special-education needs' vouchers at $6,500, while all other participating students would receive 95 percent of the base student cost.
The House passed a new education funding formula last week, which suggests a base amount per student at $4,800. Tollison's proposal would allow students to roll over any unused voucher funds to use in the next school year.
Families can use ESA vouchers at non-public schools that are state or regionally accredited. Tollison's legislation, Senate Bill 2623, would expand that list to include nationally accredited non-public schools as well. So far this school year, families have used ESA vouchers at 88 schools, MDE data show. Schools would not be required to report data "to prevent an undo administrative burden," if Tollison's bill becomes law.
Tollison said he wanted to prioritize low-income students for vouchers, and his bill gives precedence to students with special-education needs first and then to students in households with income at 250 percent of the federal poverty level or below.
Once students have an ESA, they get to stay in the program, and Senate Bill 2623 caps growth of the program by 1 percent of public-school enrollment each year. Students cannot be enrolled in public schools while they have an ESA.
Senate Bill 2623 would create the Office of Educational Choice inside the Mississippi Department of Education. The bill directs that office to keep a waiting list, if all the voucher slots are used up and to pull from the list when spots open up. The new "educational choice" office would enter into a contract with a third-party vendor to administer a payment system for the vouchers.
"School choice" advocates will be at the Capitol this week for "School Choice Week."
Read more about the state's voucher program here. Email state reporter Arielle Dreher at [email protected].