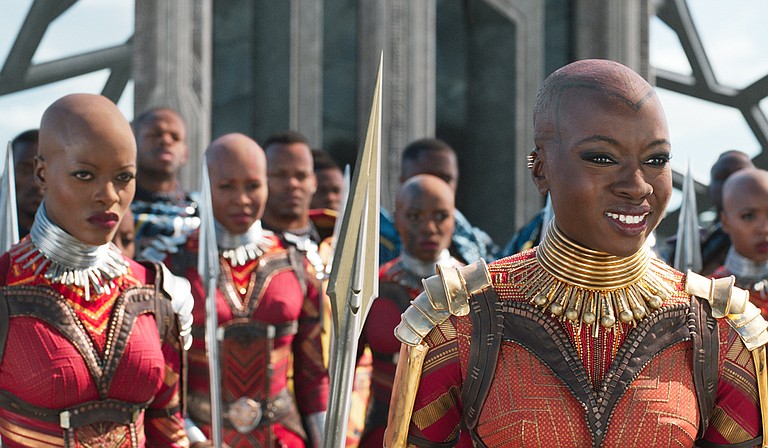 Wednesday, February 28, 2018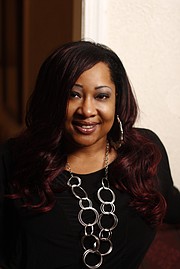 Initially, I reveled just in the idea of "Black Panther." An overwhelming sense of pride covered me just from anticipation of seeing Wakanda come to life. The trailer for the film was illuminated with beautiful blackness, from the skyline to the wardrobe. The spectacular effects that brought Afro-futuristic detail to the movie sealed it for me. Finally, a black superhero had made it to the big screen. I felt relief mixed with ownership at the idea of finally seeing black folk, Africans, the way I've always envisioned them.
Daddy painted a stunning picture of the Motherland, our history and heritage, as a perfect image of black beauty for me. While he, of course, taught me about the ugly, tragic parts, he proudly repeated stories of African queens and kings—so much so that not only did I believe him, but I was confident in who I was to become: a queen of royalty draped in Afro-centric garbs that shine with extreme power and authority.
The Dora Milaje, T'Challa's security team and warrior women, protected the Wakandan throne. The indescribable fierceness of the female army wasn't just dangerously powerful; it was somehow obtainable and easily digestible for me. I've always known of tribes of African women warriors, but seeing them in a respected film series like what Marvel is known for, and under the direction of rising star Ryan Coogler, did something to my soul. His insistence on grace and femininity in each fighting scene can't go unrecognized.
While Wakanda is a fictional land, it portrays images of success and wealth that could have been if Africa had not been colonized. It is so vastly opposing to the images we're fed of what Africa looks like. It pushes us to the edge of our imagination and makes fantasy dance with reality in a beautiful way. The intentional effort to study African tribes and tradition gives a magnetic overview of all that is African.
"Black Panther" is a depiction of the Africa that our ancestors knew could exist. Its portrayal of royalty and tradition is what we come from. It's in our DNA. It's a bright, new morning light that awakens pride that Hollywood has controlled for generations. Up to this point, we've been served a fraction of what most of society envisions when they think about black people—you know: angry, ratchet, pimps, whores, just folk whose value is lost on them. I suppose Hollywood under-estimated our desire to see us complete an entire cast, in starring roles, in positions of power, in beauty and intelligence.
Wakanda is a fictional place and exists only in the minds of the comic-book writers, but it represents something very real: a break in mental slavery that has kept us bound for so long that we couldn't see a world that belonged to us. It represents an idea that offers real hope, opportunity and determination. Wakanda is everywhere. But the place that is most important, where its reign is undeniable, is in our hearts. Once we open them to this fictional place, it is now reality—a reality that we all embrace in unity.
Listening to the stories my father shared with me as a young girl gave me a true connection to my African ancestry. I didn't know that seeing a movie would serve as such a determined reality. There's nothing fictional about the potential, the history, the traditions, the intelligence, the ancient tribal cultures and excellence Wakanda introduced to some and reintroduced to others. It's in us—always has been; always will be.
Wakanda Forever! Africa Forever!
On Tuesday, March 6, at 6 p.m., the Kundi Compound (256 E. Fortification St.) will host a talk on "Black Panther" and black America. The event is free and open to the public.