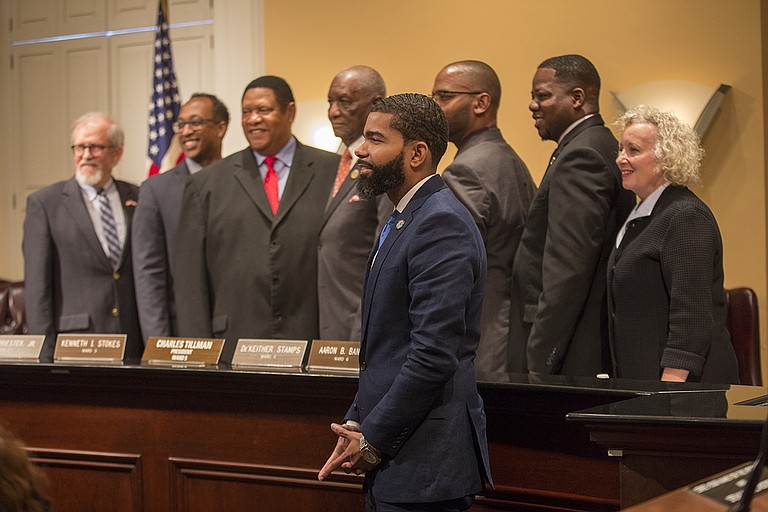 Monday, February 26, 2018
JACKSON — Renaming streets, voting on Ward 7 Councilwoman Virgi Lindsay's open-container ordinance, bringing a bike share to Jackson, approving a new roof at the zoo and other issues will take the stage at the Jackson City Council's regular meeting at 6 p.m. on Feb. 27 at City Hall.
Mayor Chokwe Antar Lumumba will also give a key to the city to author Angie Thomas during the meeting. Jackson native Thomas is the author of the New York Times bestseller, "The Hate U Give," which will debut in movie form later this year. Thomas recently released the cover art for her upcoming book "On the Come Up," which follows 16-year-old Bri, who wants to become a rapper. When her mother loses her job unexpectedly, Bri becomes more driven to make it in the industry.
The mayor and the director of planning and development, Mukesh Kumar, are slated to present national company Zagster to council members in hopes of bringing a bike-share program to the city. Zagster claims to be the "U.S. leader in bike sharing" with more than 200 programs throughout 35 states. It has shares already in Pascagoula, Miss., at Mississippi Valley State University and in nearby Biloxi.
Zagster is app-based, although those without smartphones can use text messages to engage with the system. Users download the app and decide on either a $25 annual fee or an hourly rate of $3 per hour up to $24.
The council will also decide on Lindsay's open-container ordinance that would authorize The District at Eastover as a "to-go cup" area. If approved, patrons could take alcoholic beverages (one per person) out of the development's restaurants in plastic cups with the business' insignia, and consume them on the green spaces or the patios at their leisure when the restaurants are open. In the last two years, the Mississippi Legislature designated Eastover and most of Fondren as leisure and recreation districts, but the city council has to authorize an ordinance that approves open-container consumption to make it official.
The ordinance amends a current one that outlaws open containers in public unless at a City-sponsored event or at a special event like Hal's St. Paddy's Parade & Festival or Jacktoberfest.
At the meeting, the Jackson Zoological Society will seek permission to add a protective roof next to the train depot building in the park.
Ward 3 Councilman Kenneth Stokes will also present a resolution "condemning violence, the use of guns to commit violent acts against innocent humanity, gun shows putting guns in the hands of irresponsible persons; and for the promotion of the denial of gun shows in the City of Jackson," the agenda reads. Jackson hosted a gun show over the weekend of Feb. 24 and is slated to host another over the weekend of March 10.
Email city reporter Ko Bragg at [email protected].