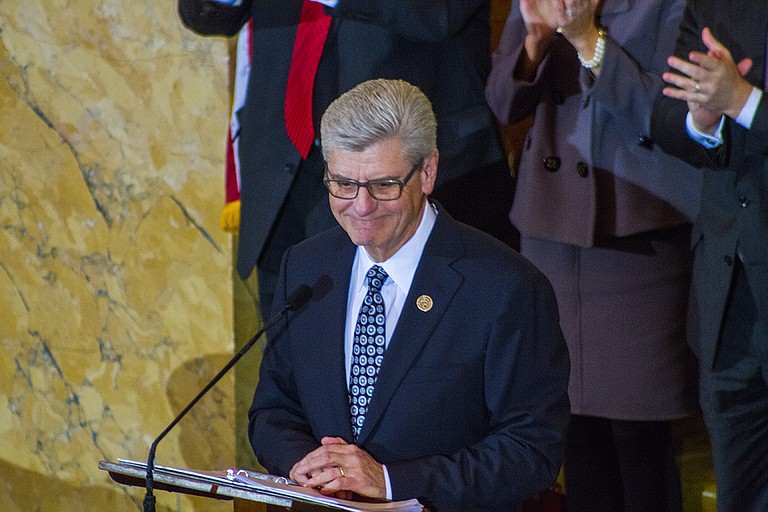 Thursday, February 22, 2018
JACKSON, Miss. (AP) — Mississippi has granted a tax break worth just over $6 million to a hotel developer affiliated with the Trump Organization.
Mississippi Development Authority spokesman Jeff Rent confirmed Thursday that the agency's board approved the tourism tax rebate Wednesday for a hotel in Cleveland, Mississippi. The state offers developers a rebate of up to 30 percent of their investment.
The Scion at West End Hotel is being built by Chawla Pointe LLC, a Mississippi-based, family-run hotel company whose CEO is Dinesh Chawla.
President Donald Trump's company announced a deal with the Chawla family in June as part of the rollout of two new hotel chains, drawing complaints from ethics experts about potential conflicts of interest.
Republican Gov. Phil Bryant is a supporter of President Trump, and appeared with him at the White House during a recent discussion of infrastructure funding. Bryant also oversees the Mississippi Development Authority and appoints its director. Bryant's spokesman, Clay Chandler, said the hotel project received no special treatment.
"Mr. Chawla's project has been in the works since before the presidential election," Chandler said Thursday. "He followed the same process as the other tourism rebate applicants. State law guides the application process, and state law alone will determine if any application is approved."
Approval of the tax rebate was first reported by the New York Times.
Chawla could not immediately be reached Thursday. He told The Associated Press in a Feb. 9 interview that he sees nothing wrong with his company applying for tax breaks.
"I'm not a legal scholar, but I'm an ethical businessperson," Chawla said. "I don't toss the word 'Trump' around. I don't ask anyone for favors."
Rent said about 25 projects in the past several years have been approved for tax rebates under the Mississippi Tourism Incentive Program. The Mississippi Development Authority Board on Wednesday also approved about $4.1 million in rebates for an entertainment complex that will be built in Jackson. Rent said decisions about the tax rebates are straightforward.
"You either qualify or you don't," Rent said.