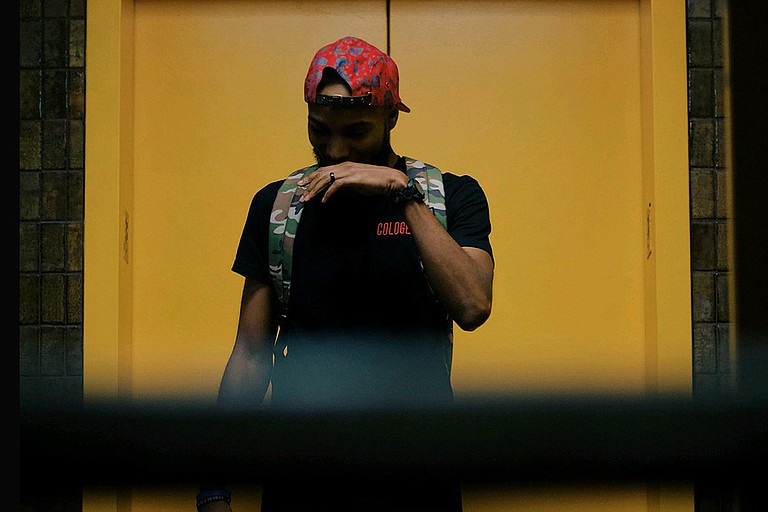 Wednesday, February 21, 2018
Timaal Bradford, 26, says he appreciates the different ways hip-hop can be interpreted.
"Like all art, it's subjective," Bradford says. "Some people may take a song to mean one thing; I may take away something else."
The Jackson native started writing poetry in school as a way to battle 
depression. Bradford says the progression to rapping just made sense. He and his two older brothers would take turns rapping to beats they found online. "Music became an educational experience for me," he says.
Bradford received a bachelor's degree in history in 2013 and a bachelor's degree in political science in 2015, both from Mississippi State University.
It wasn't until a little more than two years ago that Bradford got serious about being a rapper. He was at MSU, and recently accepted to law school with plans on becoming a lawyer or a politician. But he says he realized that path wasn't going to make him happy. "My parents told me as long as I got my degree, they'd support me, so I got two," he says.
He began rapping over beats at a recording studio to get used to the process.
In January 2016, Bradford had his first performance at a store opening in Jackson, where he had a warm reception from the crowd.
"It felt natural for me to perform because I'd been rehearsing while writing and recording in the studio," he says.
He has traveled to New Orleans, Houston, Texas, and even Philadelphia, Pa. Recently, Bradford performed at Offbeat and at Jackson Indie Music Week.
His wife, Amanda Robinson Bradford, acts as his manager. She and Timaal Bradford also own The Murals, a men's urban wear store that they plan to open on Jefferson Street in Jackson in March.
Bradford released an EP in 2016 called "Everyone's Doing It," which deals with the theme of conformity. But his first full album, "Love and Other Drugs," came out this past November. He says this album is a metaphor for his relationship with hip-hop, in which he writes about the genre as if it was a woman.
"I want people to see that rap is just as expressive as other art forms," Bradford says. "I consider myself to be an author. My end goal is to become the best artist I can be, get my music out to as many people as possible, and hopefully be able to live comfortably in that career."
For more information, find Bradford on Twitter and Instagram.