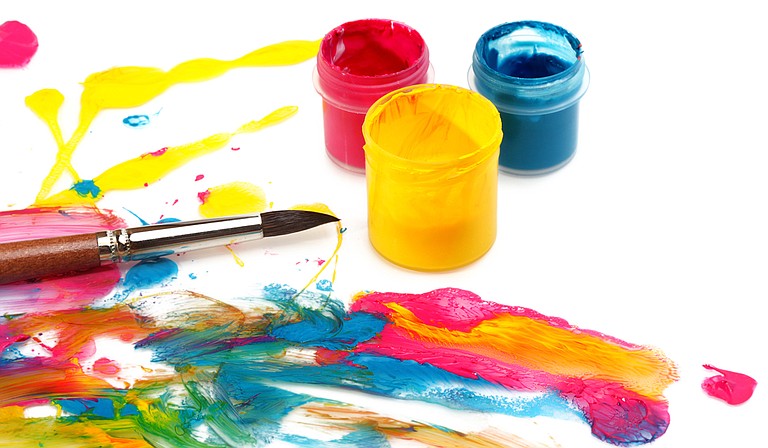 Wednesday, February 21, 2018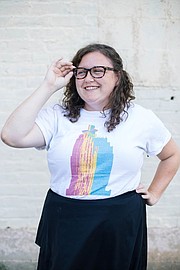 On Sunday, Feb. 18, members of my church, CityHeart, and I had a team lunch meeting—basically a periodic potluck where everyone gets together and relaxes for a bit to thank ourselves for all the work we do. While everyone began cleaning up and packing to leave, I started talking to a woman I went to high school with. As with many of my conversations, we ended up talking about art.
"Oh yeah. I remember you painting in high school," she said after my pastor told her that I'm a painter.
Even the people who knew me well back then don't typically remember me painting or taking art classes throughout middle and high school, so I was surprised to hear her say that.
When I was younger, I often felt like I didn't have a place in the art world, even though I desperately wanted it. I didn't know what my art style was, and no matter how hard I tried, I just wasn't good at the technical side. So I gave it up. I went to college to study journalism and briefly toyed with the idea of being a professional photographer, but after a couple of sessions, I realized that it was definitely not my strong suit. That entire time, and for another couple of years after college, I didn't paint. I didn't pick up a brush even one time.
Then, something changed. In a time when I was dealing with a lot of tough things all at once, I needed a creative outlet, a way to keep my mind off everything. At first, I decided I would start a cupcake business (I have a lot of big ideas), but I realized that if I took that seriously, I would lose my love for baking, so I stopped. One night, I pulled out my old paint from high school, and for the first time in a very long time, I painted. The earliest paintings from that time are fairly crude. I did some abstract work on canvas and then tried my hand at watercolor painting. For a few months, it was mostly just a hobby. I focused on work and some of my digital art, but I felt happiest when I had a brush in my hand.
It wasn't until about year ago when I had a breakthrough that I actually started to take my art seriously. It was like a whirlwind. I had scheduled my first gallery at Cups in the Quarter months before, but when the time for it drew nearer, I realized I couldn't do what I wanted to do—hang 11-inch-by-14-inch prints of some of my graffiti photography.
Instead, I decided to give myself a challenge and do a gallery of paintings.
I hung that show, "Finding the Melody," at the end of August, and in September, I participated in the Millsaps Makers Market. After my pieces left the gallery at Cups in November, they found a second home at Jax-Zen Float, with an opening night during Midtown Holiday Studio Tours in December. I was also one of the vendors at Priced to Move that month, and the Friday before the Best of Jackson party, I took down the show after a closing reception (its third home is currently my living room). In early February, I consigned one of those pieces, along with a couple of newer creations, to Fondren Art Gallery.
While all of those experiences were important for me as an artist, the most important night was my closing reception at Jax-Zen. While it didn't have a heavy turnout, the night ended up being one of the most valuable. For one thing, I sold two paintings, but I also found something else: a creative community. About an hour into the night, a group of local artists and creatives, including myself, graphic designer Will Brooks, Jax-Zen owner Jina Daniels and copywriter Raven Douglas, sat around a table and talked through the night about life, creativity and the philosophy of art.
It was something I think we all needed. With all of the technology surrounding us, it's easy to get disconnected. While it can be a helpful tool in art (and a necessary one), hardly anything can beat the feeling of actually sitting down and talking to other artists, people who are going through many of the same struggles that you are. I mean sure, there are Facebook groups. The Mississippi Artists group tends to be fairly helpful, but at the end of the day, it's full of many people who have probably never met in real life. It has its uses, but it can only get you so far in terms of advice on technique, marketing and other facets of art.
Artists need community. We need other people who will meet with us face to face, and give us helpful advice and tips, offer constructive criticism or answer our questions. When I interviewed abstract artist Elizabeth Fowler for this week's cover story (see page 15), she talked about creating a small community through the simple act of reaching out and talking to people. While chatting with her, I realized that is what I have been missing this whole time. I set out on this journey alone, but I know nothing. I'm terrible at marketing and business. Like Fowler at one point, I didn't know how to price paintings, so when I did my Cups show, I put them at ridiculously low prices. I made mistakes, and had it not been for a community of people standing behind me and supporting me, I'd probably keep making the same mistakes.
I've also discovered how easy it is to isolate yourself in the art world. While I was doing my digital work, I saw many artists as a threat and was inwardly hyper-critical about their work, mostly because I didn't have any confidence in my own work.
But that night at Jax-Zen showed me something important: Even if we are competing in a way, for money or for recognition, we are all in this together, especially in a city like Jackson. This isn't a cutthroat art world. This is literally a D.I.Y. city, and we need each other to lift Jackson and ourselves up. We need a strong arts community.
Managing Editor Amber Helsel is a Gemini, feminist, writer, artist and otaku. She loves travelling, petting cats, hoarding craft supplies and more. Email story ideas to [email protected].