Wednesday, February 21, 2018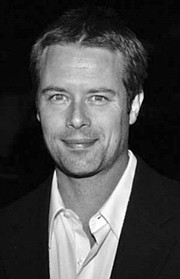 Jackson has a youth-violence problem that has been unusually persistent for decades. In recent years, the problem has been well-evaluated. The State Office of the Attorney General's Capitol City Crime Prevention Study series, for example, looked at the school-to-prison pipeline, factors that increase the likelihood of future criminality in youth, documented the "lived experience" of those involved in the criminal-justice system, assessed gangs in Jackson, and took a look at how local courts deliver or impede justice.
I was one of the lead researchers on those reports. We heard statements from citizens of Jackson like "Violence is necessary for self-protection, and crime is the only means of supporting a family," that disempowerment is endemic in Jackson, and that ineffective response from law enforcement has caused hopelessness and bitterness. Law-enforcement officers shared that they felt underpaid, exhausted and frustrated.
The answers to Jackson's problems fall beyond just policing. Formal institutions do play a critical role, but everyday people have an even more important responsibility. As we have seen across the country, regular folks must be promoted to leadership roles for lasting violence-reduction efforts to take root. Law enforcement is a necessary partner, but not sufficient by itself to achieve security and harmony.
What does a community that is vigilant, energized and responsive look like? It looks like business operators who will step in when they see children spray painting a local building. It is mothers who will call out a truant kid when they are hanging on a street corner, or neighbors who will confront a person who is disturbing a public space. These happenings are what researchers call "positive informal controls" that create a sense of "collective efficacy" in a community. A 1996 Chicago study by Robert Sampson examined this concept and found that collective efficacy can largely overcome the connection between concentrated disadvantage and violence. Good neighbors, it seems, can reduce both perceived and actual violence around us—even in the face of the isolation of racial inequality and poverty.
Government agencies and philanthropies have a role, too: bringing evidence-based programs, like those that a Washington State Institute for Public Policy found, that locals can rally around, including programs for adults in the criminal justice system like offender reentry community safety programs, and circles of support and accountability, and programs for juvenile offenders like bootcamps, dialectical behavior therapy and family functional therapy. The participants and practitioners should ideally co-design these measures.
A city with similar challenges is Milwaukee, Wis. Through the work of local organization Safe and Sound, that city has methodically increased community collective efficacy in certain areas and improved community-police relations through a three-pronged strategy to unite residents, youth, law enforcement and community resources. The neighborhoods that showed the most improvement are those with strong resident-led collaborative efforts, especially issue-based events like block parties and clean-ups.
The lesson: If Jackson wants to join other cities in getting a handle on crime, it needs to organize, educate and empower everyday people to step up, and take ownership for themselves and those around them.
A recent Jackson State-led violence reduction community-engagement project proposed to the National Institute of Justice collected endorsements from the State Office of the Attorney General, the Jackson City Council, the Hinds County Sheriff's Department, Jackson Police Department, Federal Bureau of Investigation, Henley-Young Juvenile Justice Center, Mississippi Department of Education and the Mississippi Department of Human Services. High-level players are willing to get behind this idea. We now just need the everyday citizens of Jackson to step up and show their elected leaders that they are serious about bringing safety and security back to Jackson.
Brad Rowe is Founder of RPM Policy + Media and an adjunct professor at Pepperdine University School of Public Policy and UCLA Luskin School of Public Affairs.