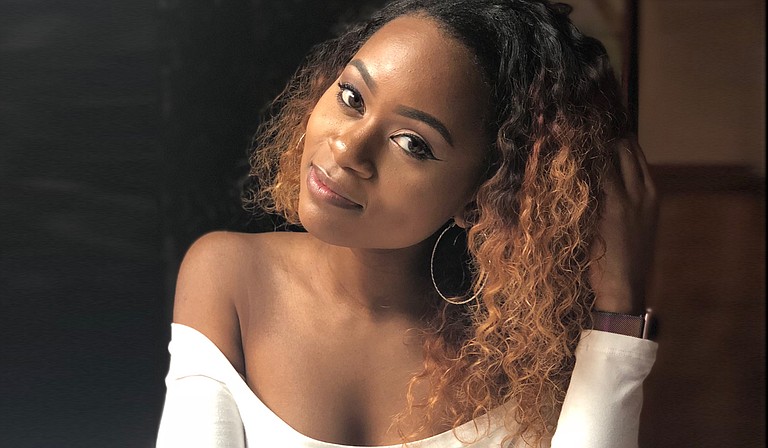 Tuesday, February 20, 2018
Victoria Carpenter says she has always wanted to help others by making them feel confident and secure in knowing that someone is rooting for them and wishing them the best in their endeavors. One of her main goals has always been to exude radiance and integrity by helping others reach their full potential, she says.
At the beginning of 2018, she made a list of things she wanted to accomplish, including becoming a personal stylist.
"I wanted to launch something small but impactful first, so I came up with a way to launch my brand while also giving back to young people especially," she says.
Carpenter, a Ridgeland native, graduated from the University of Southern Mississippi in 2015 with a bachelor's degree in speech and hearing sciences. She is working on her post-bachelor's certificate in communicative sciences and disorders from Jackson State University, and from there, she plans to obtain her master's degree in speech pathology.
"When I started college, I wanted to go into a field that was meaningful," she says. "I always wanted to give back and change the way people with disabilities were viewed. The way you speak is the way you're perceived, so I decided to go into speech to help others feel better and confident in the way they speak. I've been able to link my love for speech pathology with my love for fashion because style is (one) way that people communicate without using words."
Now, Carpenter is looking to combine her love of fashion and helping underserved communities in another way. This month, she is teaming up with a few other up-and-coming Jacksonians, including makeup artist Jia Simpson, photographer Will Robinson, and hair stylists Katy McMurtry and Alannah Frierson, to do a prom giveaway for inner-city high-school students.
"Prom is such a lavish event now, and this giveaway will take away some of the stress from both parents and students in order to have a great prom," she says. "It'll make people feel good to look and feel nice without having to worry about spending so much money. It's such a big thing for high-school students—one of the most memorable things for them at that age. I wanted them to be able to focus more on having a good time and not worry about how they're going to pay to enjoy their big moment."
She says one of the things that inspired her to follow through on the prom giveaway was a Bible verse, Proverbs 2:7, which reads, "He holds victory in store for the upright."
"When I got the idea for the giveaway, I didn't have it all together, but I knew I was doing the right thing and God would make a way," Carpenter says.
To be considered for the giveaway, participants must send an email saying what they think it means to be victorious.
"In today's society, I feel like being victorious can be defined in so many different ways," Carpenter says. "Some people look for the cookie-cutter meaning of the word, but it is so much more than that. A person can be victorious in more than one way. So what I consider as victorious may not be what the next person thinks. Everyone has their own perception of what they think it is. It's about how you perceive your triumph. I linked that to fashion because, in the same aspect, people have their own perception of that, as well."
The Vicky Carpenter Prom Styling Giveaway is open to any Jackson-metro-area high-school students in need, and the deadline to enter the contest is March 1. For more information or to enter, email [email protected].