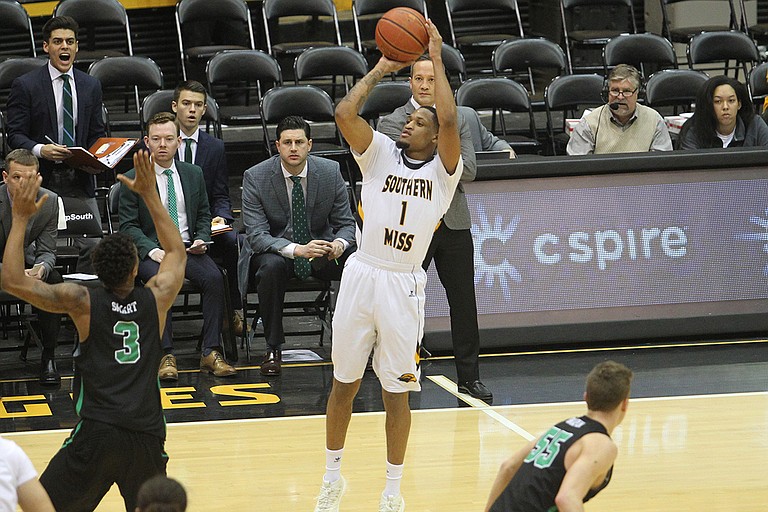 Monday, February 12, 2018
HATTIESBURG, Miss. (AP) — Cortez Edwards scored 12 points, grabbed 10 rebounds, distributed six assists and had five steals and Southern Mississippi cruised to 72-54 win over Charlotte on Saturday night.
Dominic Magee also scored 12 points and LaDavius Draine had 10 for the Golden Eagles (13-13, 6-7 Conference USA).
Edwards scored eight of the Golden Eagles' first 15 points. Charlotte took advantage of Southern Miss' nearly 4-minute scoring drought and closed to 24-20, but the Golden Eagles stretched the lead to 30-24 at halftime.
Jailan Haslem reduced the deficit to 30-27 with a free throw and a jump shot before D'Angelo Richardson's 3-point play and another jumper from Edwards. The Golden Eagles put together an 8-0 run and led 44-29 with 12:53 left and led by double figures the rest of the way.
Jon Davis led Charlotte (5-18, 1-11) with 20 points.