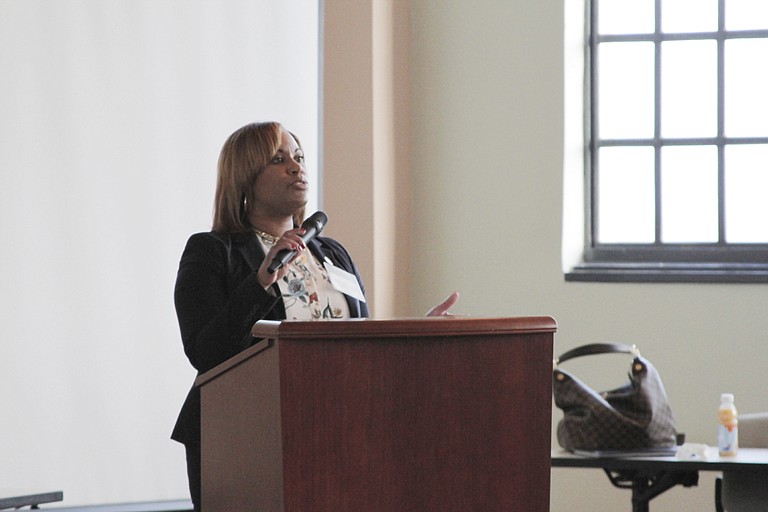 JACKSON, Miss. (AP) — Mississippi's prison system announced Friday that it will reopen the Delta Correctional Facility in Greenwood this spring, mostly to house people who violate the terms of their probation or parole.
Corrections Commissioner Pelicia Hall says the department will consolidate what it calls technical violation centers, which are supposed to provide a low level of sanctions for a parolee, who, for example, flunks a drug test. The centers were created as part of an effort to keep violators from going back to prison for longer stints, reducing Mississippi's overall prison population.
Hall says Corrections Department will house 300 technical violators in Greenwood. It will staff the prison using employees from the Greenwood Restitution Center, Washington County Community Work Center, and Leflore County and Simpson County Technical Violation Centers. As a result, the Washington County and Simpson County facilities will close, while the Leflore and Greenwood centers will be based at Delta.
That will add 124 community work center inmates and 76 prisoners in the restitution program to the all-male inmate count at Delta.
Hall says closing the other locations will allow the department to shift most of the 65 employees needed to operate the prison, which has been closed since 2012. She says the department will need additional $2 million to cover the $6.2 million in operating costs. She also says the increased number of beds should cut waiting times for technical violators now stuck in county jails for a bed to open.
Women technical violators are housed at the Flowood Community Work Center.
"When Gov. Bryant appointed me in 2017, I pledged during my confirmation hearing that I would address concerns about the TVC program and provide meaningful rehabilitation to inmates," Hall said in a statement. "I believe that by using Delta as a TVC, we can do both."
The move will be a relief for Leflore County, which also houses its county jail at the site. The county has been paying $20,000 a month to maintain the 1,000-bed prison, which had been operated by what was formerly known as Corrections Corp. of America. The state closed the prison in 2012, citing surplus bed space.
The decision is bad news for Washington County, though, which will lose free inmate labor that had been provided by the local work center. The Delta Democrat-Times reports that Deputy Commissioner Christy Gutherz told the Greenville City Council Tuesday that the department is willing to let local governments still use inmate labor from the Greenwood facility, although it's 50 miles away. The Greenville building will revert to city ownership.