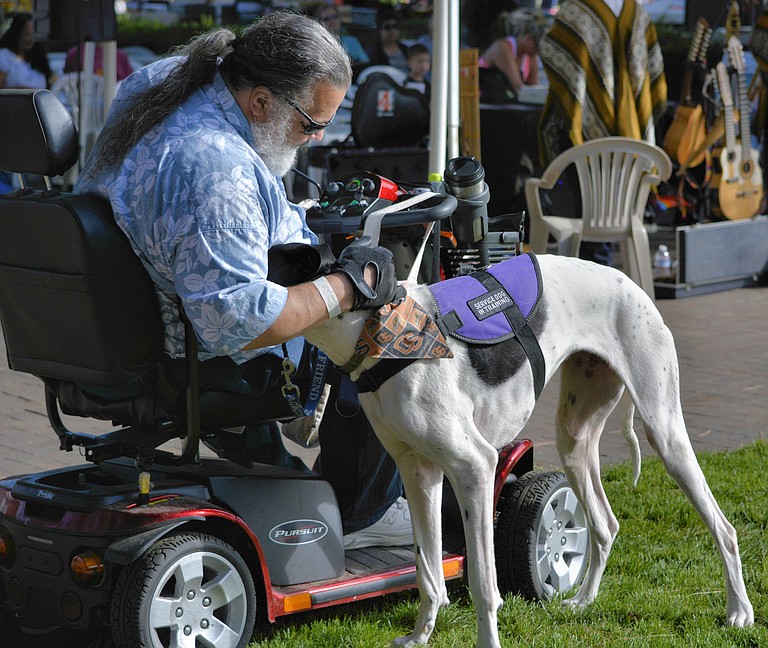 JACKSON, Miss. (AP) — Some military veterans could gain the right to have service animals with them wherever needed in Mississippi.
House Bill 944 says veterans with post-traumatic stress disorder could have support animals in hotels, businesses and other places.
People who are blind or physically impaired are already allowed to have service animals in such places.
The bill specifies that service animals are not pets. They are trained to help with tasks such as pulling wheelchairs, fetching dropped items, detecting and alerting a person about the onset of a seizure and calming anxiety attacks by people with post-traumatic stress disorder.
The bill passed the House on Thursday. It moves to the Senate for more debate.