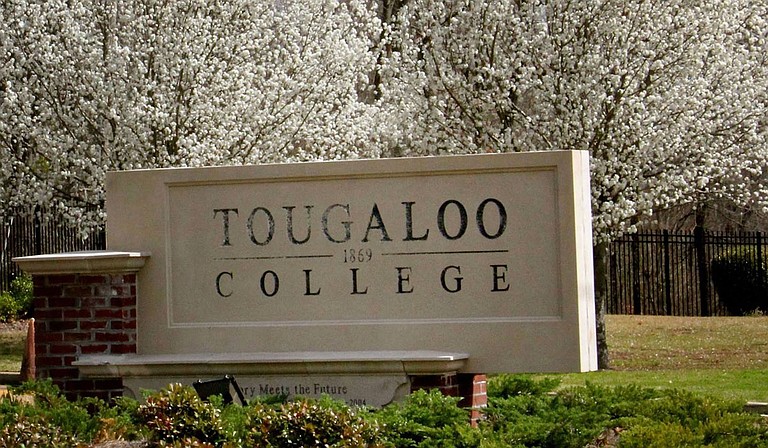 Friday, December 21, 2018
The American Heart Association recently named two Tougaloo College students as AHA HBCU Scholars. The honorees, senior biology major Carmilya Jackson and sophomore chemistry major Normanda Brown, are both participants in the Jackson Heart Study program at Tougaloo.
The Jackson Heart Study is a partnership with Tougaloo, the University of Mississippi Medical Center and Jackson State University that researches cardiovascular disease among African Americans.
The American Heart Association HBCU Scholars Program aims to help members of historically underrepresented groups pursue careers in health services, research, community engagement and public service. AHA HBCU Scholars work together with association researchers and mentors, learn about various career paths and earn a stipend through the program.
Jackson and Brown also represented Tougaloo at the AHA's 2018 Scientific Sessions, which ran from Nov. 10 to Nov. 12 in Chicago. They attended workshops and participated in specialized cardiopulmonary resuscitation training, as well.
Tougaloo College is the first historically black college or university in the state to have students in the AHA HBCU Scholars Program. For more information on the Tougaloo College Jackson Heart Study Program, visit jacksonheartstudy.org/Education/Undergraduate-Training-and-Education-Center.
UM & MSU Receive Carnegie Research Designation
The Center for Postsecondary Research at the Indiana University School of Education recently designated the University of Mississippi and Mississippi State University as "Very High Research Activity" doctoral universities in its Carnegie Classification of Institutions of Higher Education.
The classification represents the highest level of research activity for doctorate-granting institutions in the United States. The two Mississippi schools are among 120 universities that received the designation this year.
A release from UM states that the university received 581 research awards totaling more than $134 million from 2017 to 2018. That total includes more than $101 million in federal money and $33.1 million from corporate, private, state and other sources.
MSU, which also earned a Carnegie community engagement classification, received almost $241 million in overall research and development funding in the 2017 fiscal year, a release from the university states. It also houses the most research personnel in the state of Mississippi.
For more information, visit carnegieclassifications.iu.edu.
JSU Raises More Than $13,000 for Heart Walk
Jackson State University recently announced that it raised $13,710 when it participated in the Metro Jackson Heart Walk in downtown Jackson on Nov. 17. The university raised the second-largest total funds out of the organizations that participated in this year's walk.
The American Heart Association, a national nonprofit that works to combat and research heart disease and strokes, sponsors the annual Heart Walk. JSU First Lady Deborah Bynum led alumni, students and employees through downtown Jackson as part of the event.
For more information on AHA or the Metro Jackson Heart Walk, visit heart.org.